MGCOOL Brand Wall Page Opened On Gearbest: Explore a Different World
by Dimitris Economou Jun 5, 2017 12:26 pm5
MGCOOL is very popular for its action camera products and to confirm that, comes Gearbest that has opened an MGCOOL Brand Wall page. You will be able to view a list of all the products with core feature along with the pricing. The limited deals section will help you buy premium action cameras at discounted price. Also it enables you to view products which are selling like hot cakes. As the name indicates, the flagship deals section lists premium camera such as MGCOOL Explorer 1S. To celebrate the opening of its exclusive brand wall page, MGCOOL introduces itself to the public.
Overview
MGCOOL not only manufactures action cameras but also wearable devices, earphones and power banks. However, the main focus of our company is the development of action camera and 360-degree camera. As of writing this, they have been selling four action cameras and more are in the production cycle. The main goal of the company is to engage flexible interaction between humans and technology. Moreover, you will be able to capture exciting visuals and live a healthy life with smart gadgets.
How are we different?
The main motto of the MGCOOL is Experience different world. They focus on the development of intelligent products and services to create a human-oriented and smart world. After its establishment, MGCOOL has designed and manufactured several action cameras, power banks including premium earphones with the focus on technology. For example, you will be able to keep track of your sleeping habits with MGCOOL Band. With MGCOOL Explorer 1S, you can shoot 4K videos at 24fps. To keep in touch with customers on a regular basis, they have presence in Facebook, Twitter and Instagram.
When the competing companies compromise on the quality based on the price, MGCOOL infuses premium materials into their action cameras and also adopt latest design standards such as drawing technology into products like MGCOOL Explorer 1S.
Quality control
The company features a very strict quality control process having designed a quality control system in such a way to improve not only the performance but also that of the products. They design and manufacture products that meets the expectations of customers by adopting continuous learning of the modern technology.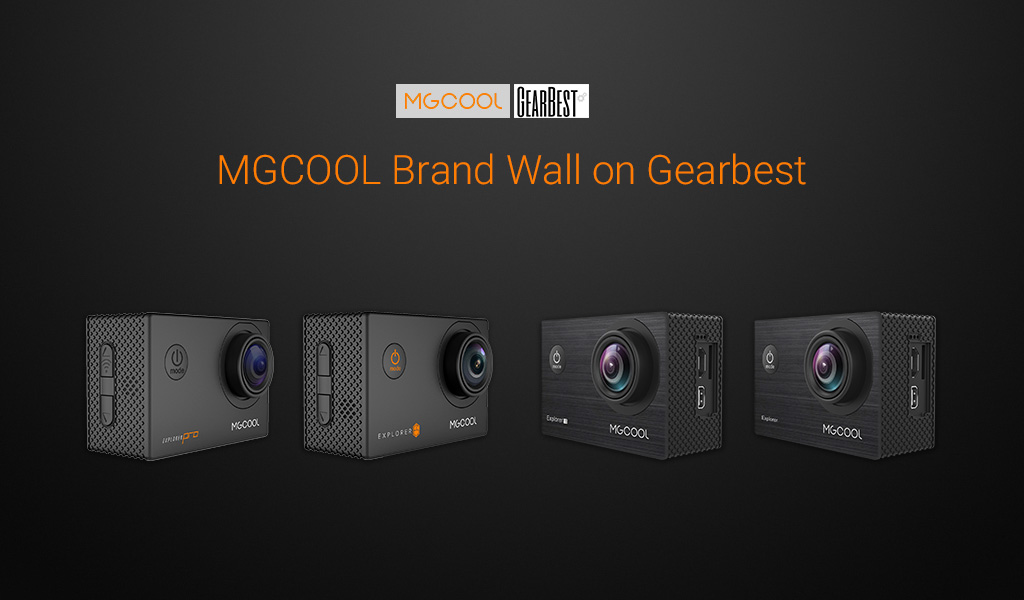 Target markets
Currently, the company focuses on pushing premium action cameras and wearables on North American and European segments. However, in partnership with Gearbest, Banggood, Amazon and other retailers, they reach customers globally.
Future goals
Going forward, the main focus of MGCOOL is to occupy the top slot in the action cameras and smart gadgets segment. Moreover, they try to upgrade products with minimum one new product launch per month. They are growing at a rapid pace and hope to maintain the momentum in the years to come.
Check out the operational video to see MGCOOL Brand Wall Page On Gearbest
Another good bonus to MGCOOL fans, at present, there is a summer vacation Giveaway on their official website where you have a chance to win an Explorer Pro for your summer vacation. Have a look here.