OnePlus 5 Render Leaked, Confirms Previous Leak
2017 has already seen quite a number of flagship launches from some of the world's biggest manufacturers. And one of the next flagships that are expected to release soon is the OnePlus 5, the latest generation of the Chinese manufacturer's iconic smartphone. While not much information has been leaked so far regarding the OnePlus 5, a new render was leaked today showing what the rear and sides of the new device will look like.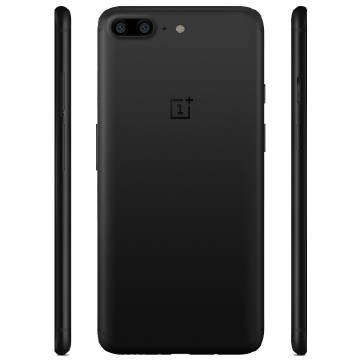 The leaked render confirms a previously leaked sketch of the device that showed the OnePlus 5's rear, including its dual rear camera system found on its upper left-hand side. The camera system is then flanked by what looks like a laser sensor as well as a singular LED flash. As usual, the OnePlus logo is placed at the upper center of the device's rear.
RELATED: OnePlus Announces The OnePlus 5 Launches On June 20
As for its sides, the leaked render shows that the left side of the OnePlus 5 will feature its two volume buttons while the right will feature the device's power button as well as its SIM card tray. The leaked renders don't include a front view of the device so we'll just have to wait for a better leak or the device's official unveiling on June 20, which is only a few weeks away.
(source)