Three great Xiaomi offers from TomTop available for a few more hours, hurry up! (coupon)
by Dimitris Economou Jun 26, 2017 1:45 pm0
As we enter deeper into summer temperature is rising, so do offers from online shops. TomTop is a respectable eshop that makes great offers from time to time and today has something hot to match the temperature. For 10 more hours, it is offering Xiaomi Mi 6, Xiaomi Xiaoyi Smart Dashcam and Xiaomi Bluetooth Mouse at great prices. For the available coupons and more info, read on.
Xiaomi Mi 6 Black 6GB/64GB, $379.99+Free delivery
The Xiaomi Mi 6 comes with a Snapdragon 835 chipset under the hood clocked at 2.45GHz with Adreno 540 GPU on board. Note that this is a 10nm chip and comes in an octa-core architecture, which means the phone will be quite efficient as well as powerful. There are also 6GB of RAM on board. The display is of 5.15″ with 1080p resolution. It's a Negative LCD display and comes with 600-nit max brightness and 1-nit super low ultra-dark brightness, ideal for night time reading. Of course, its highlight is the dual 12MP rear camera combination with 4-axis OIS. To catch the deal, use coupon HXFXMCP30 during checkout. Product Link.
Xiaomi Xiaoyi Smart Dashcam, $37.99+Free delivery
The Xiaomi Xiaoyi is a specialized version of the YI Action Cam. Other than that, they are two different products as the former is optimized as a car DVR. It comes with a simple menu that is mainly icon based and very intuitive to use. It supports resolutions up to 1296p with a framerate of 30fps, or 1080p at up to 60fps. If you go for the [email protected] one, you should use a high quality SD card with a high read speed. For the rest of the resolutions, a normal class 10 SDcard will do the job. Use coupon HXFPA3566 during checkout to get the discount. Product Link.
Xiaomi Bluetooth Mouse, $12.99 + Free delivery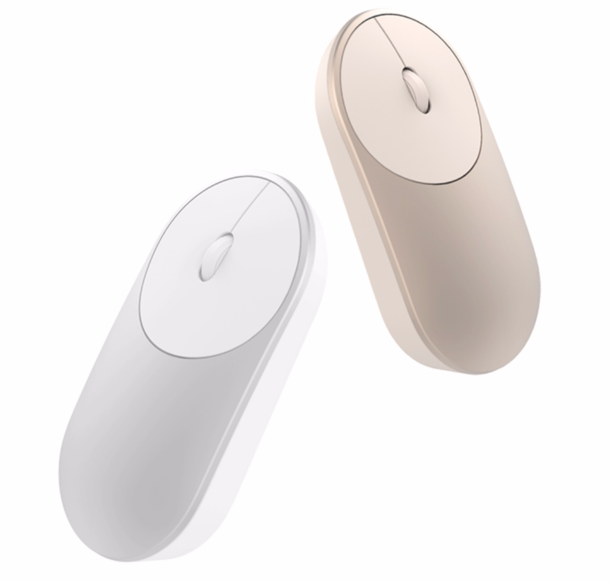 The Xiaomi Mouse has a lot going for it. The design is unusual. The buttons and scroll key which are made from ABS plastic are housed in a circle symmetrical to the underside that holds the sensors. The circle is a part of one metal body that is shaped like a keyhole. The body is made from sandblasted anodized aluminum, a design similar to that used for Apple Macbooks. Xiaomi says the high-precision sensor has a 95% accuracy and you can even use it on a surface with frosted glass or fabric. The mouse can be paired via Bluetooth (Bluetooth 4.0 LE) or WiFi (2.4GHz) and even supports connecting to two devices at the same time. The range is 10 meters though and there is a 3V battery that powers it. Get it here.