Gearbest has 4 tablets available for you at great prices (coupons)
by Dimitris Economou Jul 19, 2017 7:43 pm0
If you haven't left for your summer vacation yet, it seems that you are lucky. Because Gearbest has 4 tablets available for you on offer and you can buy yours before you leave so you can use it on the beach. The tablets on offer are Huawei M3, Tablet EZpad 6, Teclast X10 and Cube WP10. Read on to see their main specs and get the coupons.
Huawei M3, $375.99 after coupon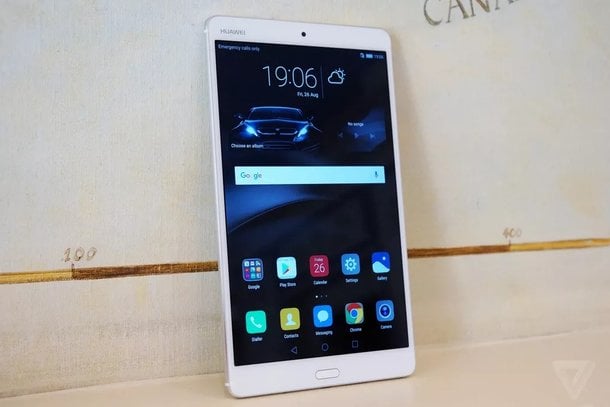 One of the main highlight of the Huawei MediaPad M3 is the audio system which uses an independent DAC chip and dual stereo speakers certified by renowned brand, Harman Kardon. The tablet comes with an 8.4-inch display having a very fine resolution of 2560 x 1600 pixels. There is also a fingerprint sensor on the tablet located under the home screen button on the device which also wears a beautiful all-metal design. You can find it here and use coupon BTVW to get $10 off.

Jumper EZpad 6, $179.99 after coupon
The EZpad 6 M6 that comes with Intel Atom X5 and 4GB/64GB, as well as an 11.1″ IPS display with a 1080p resolution. It is a fully functional PC with HDMI support so that you can connect it to an external display or TV. Also, it supports external keyboard that transforms it into an ultraportable laptop. You can find it here and use coupon EZpad6 to get the discount.
Teclast X10 3G Android Tablet Flash Sale, $75.99
The X10 has a 10.1″ 1280 x 800 pixels display, and is powered by the 1.3GHz quad-core MediaTek MT6580. Having the MT6580 SOC, means that the on-board modem can be used to offer 3G capabilities, which the Teclast X10 does. Other specs of the X10 include 1GB RAM, 16GB on-board ROM, 2.4GHz/5GHz dual-band WiFi, 2MP front facing camera, 5MP rear camera, 4900mAh battery, and a single SIM slot. You can find it here, no coupon needed.

Cube WP10 4G Windows 10 Mobile Phablet, $79.99 after coupon
Cube WP10 4G is in fact a super-sized smartphone with a huge 6.98″ display that is based on Windows 10 Mobile OS. Microsoft may have almost abandoned its own OS, but at $79.99 it's a steal. There are 2GB of RAM on-board along with 16GB of internal storage and support for up to 256GB microSD cards. It is powered by the ultra-low power Snapdragon 210 and there are a 5MP rear camera and a 2MP front one. You can get it here and use coupon GB3WP10 to get the discount.