Blackview BV8000 Pro vs the ancestor of Nokia 3310, who will win? (video)
by Dimitris Economou Jul 27, 2017 10:14 pm0
Nokia 3310, released back in 2000, is now a legend in terms of robustness. You may have heard about the high-quality devices that Nokia used to make and many users still have fully-functional Nokia 3310's, 17 years after it was released. Nowadays, there are many companies that manufacture rugged devices and one of the best is Blackview, that currently has the world's most powerful IP68 rugged phone, BV8000 Pro, that looks stunning but is as tough as a steel plate.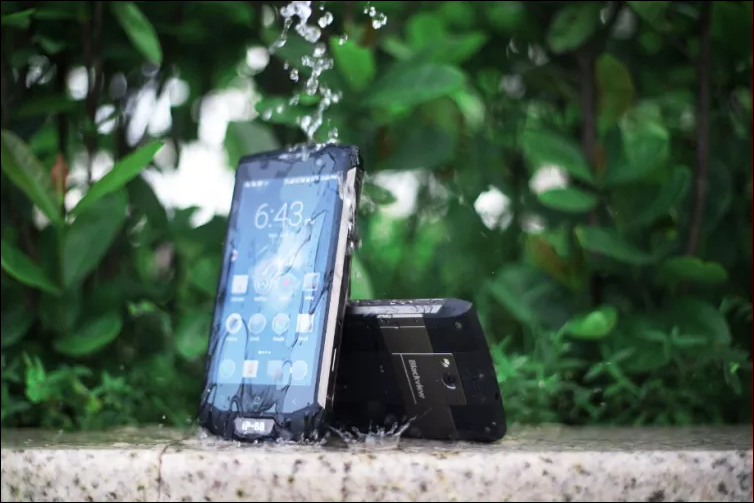 Can Blackview BV8000 Pro break the "Indestructible Nokia 3310" curse? The company decided to put both devices through torturing tests to see which will survive in the end.
To be honest, we must admit: Blackview BV8000 Pro and Nokia 3310 are really tough, almost indestructible. There is a humorous saying about Nokia 3310: "If a Nokia 3310 falls on the floor, the floor will break. ". We are very confident that this can now be said about the BV8000 Pro.
BV8000 Pro powered by Helio P25 SoC and sports a 5″ FHD Sharp display covered with Gorilla Glass 3. Also, there are 6GB RAM and 64GB of internal storage. In addition, the camera sensors are pretty powerful as well. There's a 16MP Samsung S5K3P3 with PDAF on the back and an 8MP Samsung 4H8 on the front. What's more, the battery capacity of 4180 mAh with 9V2A fast charging will make sure that you won't be looking for a power outlet during the day. Lastly, Android 7.0 is preinstalled. Other features include GPS/GLONASS positioning, NFC, and OTG function. Check out the video below for a full review of the device. You can pre-order it for $241.79 on Aliexpress.