The Screen of the Moto Z2 Force Edition Is Too Easily Scratched
Motorola's Force Edition devices, which include last year's Moto Z Force and this year's flagship Moto Z2 Force, feature a unique ShatterShield display that is supposedly shatter-proof. And while the display may be doing what it's supposed to and not cracking, the screen is reportedly too easy to scratch wherein even a fingernail and some pressure is enough to significantly dent the display.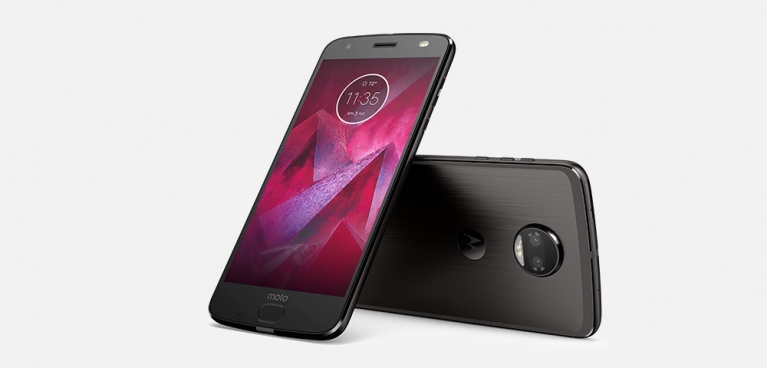 The reason the ShatterShield display is able to do what it does is because instead of being made from glass, the display is actually made from plastic. But because of that it's also easier to scratch than glass. And the display on this year's Z2 Force seems to be much easier to scratch compared to last year's Z Force due to it being made thinner and seemingly softer.
Motorola has apparently made a statement regarding the issue:
Shatterproof does not mean scratchproof, and scratches can be subjective. Motorola encourages the use of a third-party screen protector for added scratch resistance. Over the three generations of ShatterShield, we've continued to evolve the design. This year, we've switched to a 3D design which makes it more competitive with other flagships, and we have test results that show it is just as durable as last year's version. That being said, we will continue to evolve the design for continuous improvement. The unit you received was one of the very first production units and we do have an improvement in the works that consumers will see shortly after launch.

Consumers can get the top liner replaced by contacting the service center at their carrier or Best Buy.
RELATED: Moto Z2 Force Now Official: Familiar Design, Dual Cameras, New Moto Mod
So if Motorola's statement is to be believed, then the Moto Z2 Force units that consumers will be getting will come with more durable ShatterShield displays and shouldn't be as easy to scratch as those reported by reviewers. We'll just have to wait until the phone comes out this month to see if Motorola's claims are true.