Samsung Galaxy Note 8 Supposed Release Date Leaks
A lot of information on the upcoming and highly anticipated Samsung Galaxy Note 8 has been leaked online in the past week or so including its design, specifications, and announcement date. Today, it looks like we're also finding out when the new device will begin to hit shelves as the Galaxy Note 8's release date has been supposedly leaked.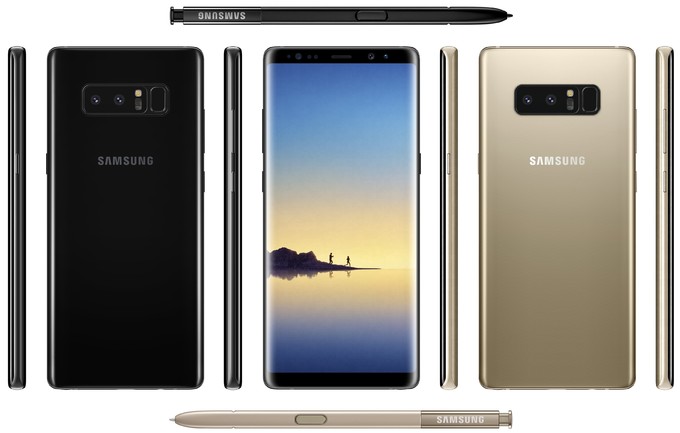 According to an unnamed representative from a South Korean telecom company, the Galaxy Note 8 will be officially released on September 15 in the country. While it wasn't mentioned whether the device would also release in other territories on the same day, Samsung released the Galaxy S8 and S8 Plus at the same time in major markets around the world and could do the same with the Galaxy Note 8.
RELATED: Samsung Galaxy Note 8 Full Specs Allegedly Revealed Ahead of August 23 Launch
Additionally, another telecom representative stated that Samsung has already decided on the release date of the Galaxy Note 8 and it is unlikely that the date will change. There's also a rumor that the new device will have a two-week pre-order window before it releases. Notably, the LG V30 is also supposedly releasing on the same day, which would be interesting to see if that is indeed the case.