Charge Two Devices With the Dodocool Dual USB Charger
Owning more than one device is pretty common nowadays and sometimes, especially when we're outside, power outlets are very limited. Dodocool wants to solve this with its latest dual USB charger.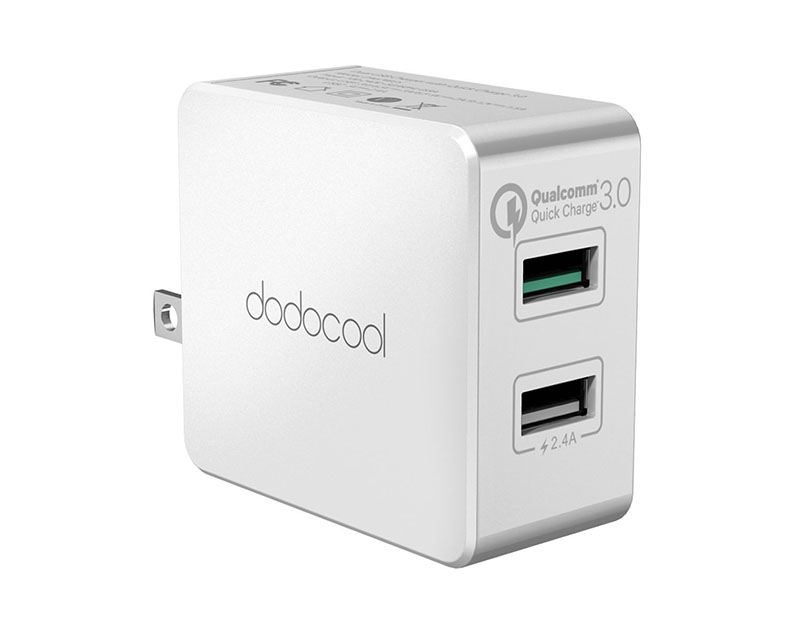 The new charger features two USB ports, allowing for up to two devices at once, with one port supporting Qualcomm's Quick Charge 3.0 for extremely fast charging for Quick Charge 3.0-enabled devices. The secondary port supports a non-Quick Charge charging current of up to 2.4A, which is still able to charge devices relatively fast.
It also comes with several safety features such as over-current, over-voltage, over-heating, over-charging and short circuit protection. It is also compatible with all power outlets with AC 100-240 V compatibility.
RELATED: Extend Your Wi-Fi With the Dodocool DC39 Wireless Range Extender
The Dodocool dual USB charger comes with a long 3.3-foot USB to micro USB cable so you won't have to take your device's included USB cable along.
The Dodocool dual USB charger is available on Amazon for only $14.99.