Uhans MAX 2 Quad-Camera phone is available on Gearbest
by Dimitris Economou Sep 22, 2017 6:21 pm0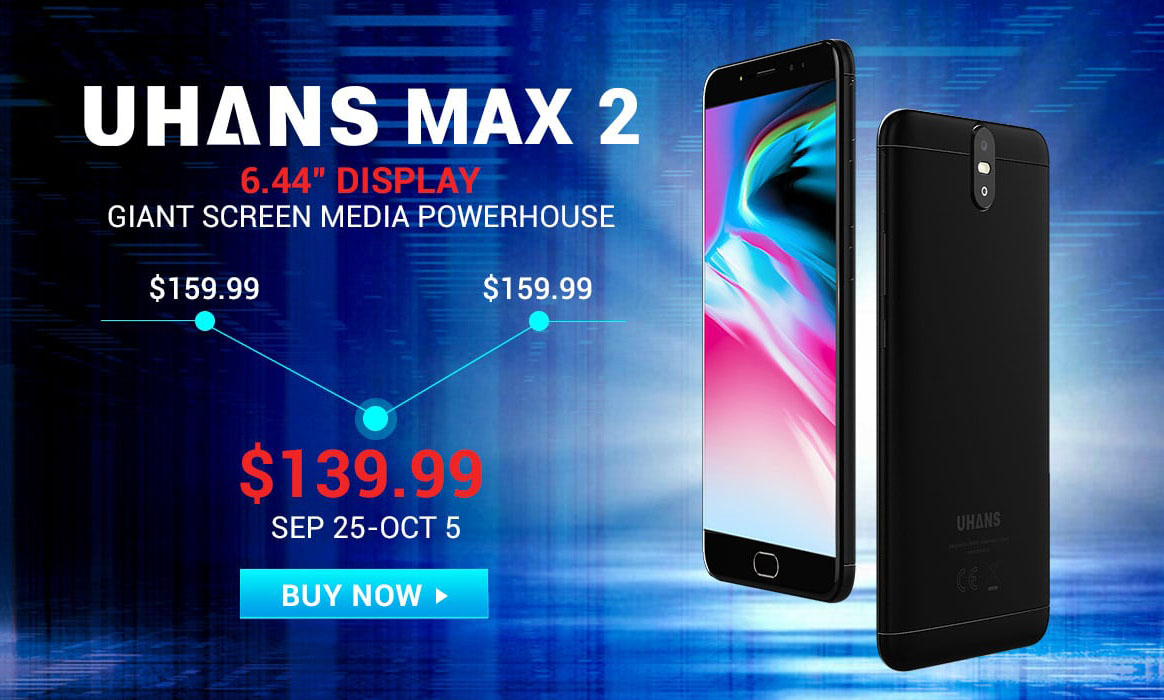 Uhans MAX 2 made it to the news some weeks back, especially for its quad-camera setup, two cameras on each side. It was intended for a September 25th release but it's available for pre-order in advance on Gearbest for just $169.99 in Black and Gold colors. Apart from the quad-camera setup, it sports a massive 6.44″ display and 4GB RAM as well as 64GB of storage.
Both of the dual camera setups feature 13MP/2MP sensors. The primary camera is in charge of taking high definition pictures while the secondary camera is responsible for capturing depth information and feeding it to the final image. You can refocus the image with just a tap and control the Bokeh effect via sliding the on-screen rocker to manipulate the blur effect and make the preferred part stand out.
Of course, apart from the highlight of the SLR-like function, the UHANS Max 2 is also configured with regular shooting modes, such as panorama, facial beauty, and standard photo. It will satisfy almost all tastes and capture special moments uniquely.