UHANS Max 2 Debuts Globally for $139.99 with Giveaway as well
by Dimitris Economou Sep 25, 2017 4:20 pm0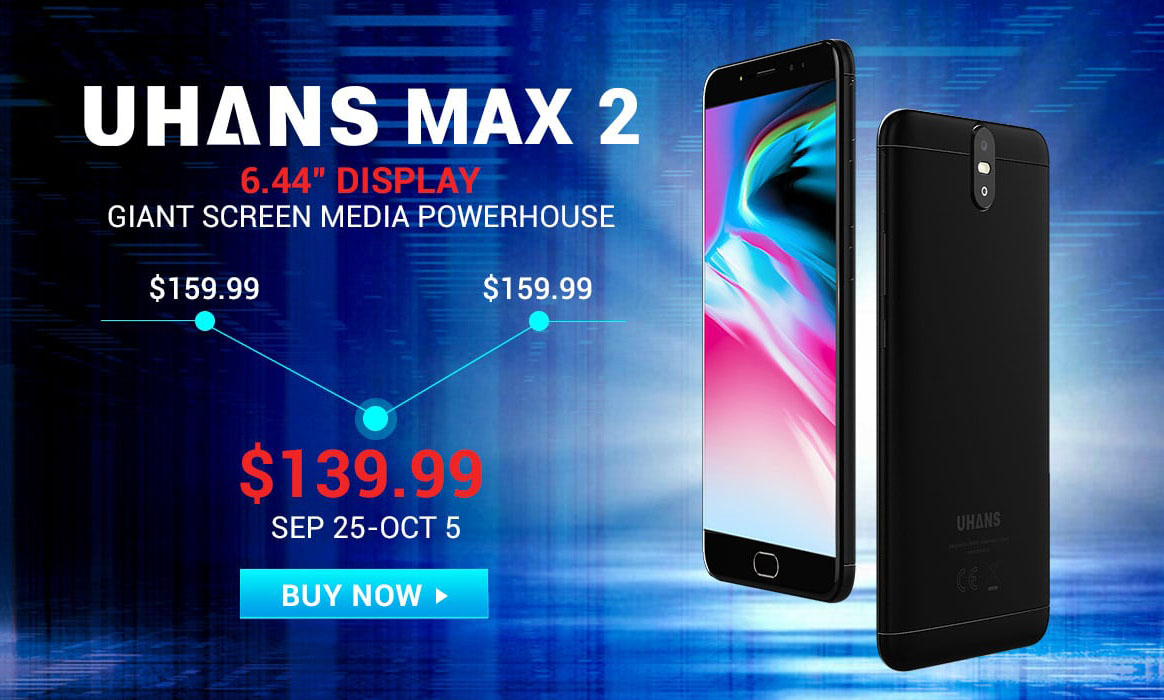 Uhans is very excited about the Global Release of the Uhans Max 2 that is launching today, and this time Gearbest will be the exclusive partner that will offer the device at $139.99. If you've been looking forward to finding a 6.44″ phablet for quite a time, maybe it is the time to grab one.
UHANS Max 2 is among the few of smartphones that feature a 6.44″ FHD display, while under the hood, it comes with MT6750T chipset, Android 7.0 preinstalled, 4GB of RAM, 128GB of expandable storage, and a 4300mAh battery. Of course, the killer feature of Uhans Max 2 is the 4-camera setup combination. This means that 13MP/2MP sensor combination is found both on front and back panel for in-depth images (Bokeh Effect).
What's more, the company will be giving away 3 Max 2 from September 25th Sept to October 15th. Three lucky winners will be chosen, one each week. Preorder the Uhans Max 2 at a pretty budget-friendly price over at Gearbest or join the Giveaway and try your luck.