Xiaomi Tech Flash Sale on Gearbest is all you need for your Smart Home
by Dimitris Economou Sep 29, 2017 6:19 pm0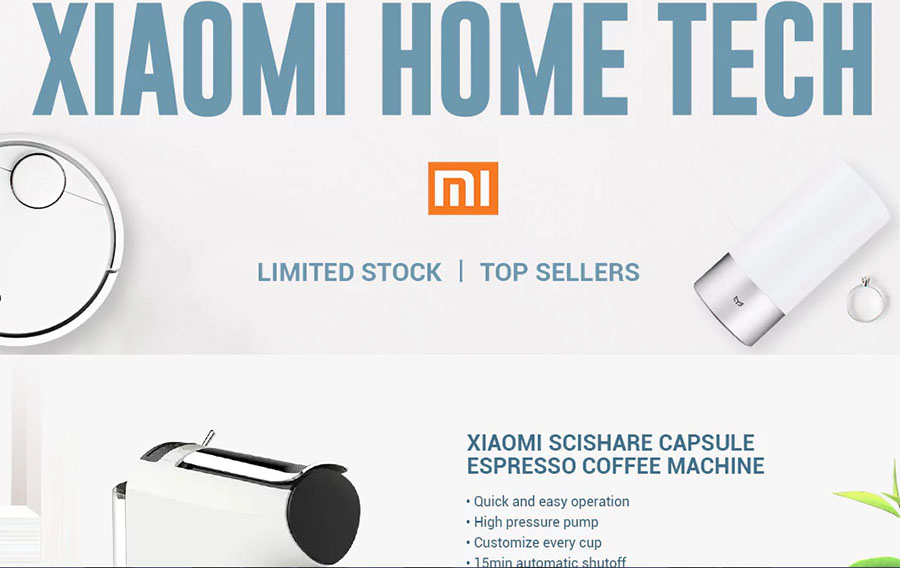 Although Xiaomi is a relatively young company, it has managed to emerge quickly and be recognizable worldwide despite the fact that the main markets are China and India. After a strong start in the smartphone industry, Xiaomi expanded quickly to smart home products, perceiving the market course ahead of time. By now, the company has one of the biggest product portfolio when it comes to Smart Home appliances after investing in multiple Chinese Start-Ups.
Combine all the above with the largest Chinese online retailer and you have the perfect Flash Sale promotion even on Smart Devices. This is obvious once you visit the promotion page, as there are more products that you can imagine. At the top, there are some featured products like the Scishare Espresso Coffee Machine, the Handheld Electronic Mop, Viomi Filter Jug and Xiaomi Sonic Electronic Toothbrush. Of course, this is only the beginning, as more show up as you scroll down.
Go ahead and take a look at the products offered, and remember that -as always in promotions- stock is limited!