BlitzWolf BS3 is a selfie stick you can't miss for this year's holidays
by Dimitris Economou Oct 31, 2017 11:22 am0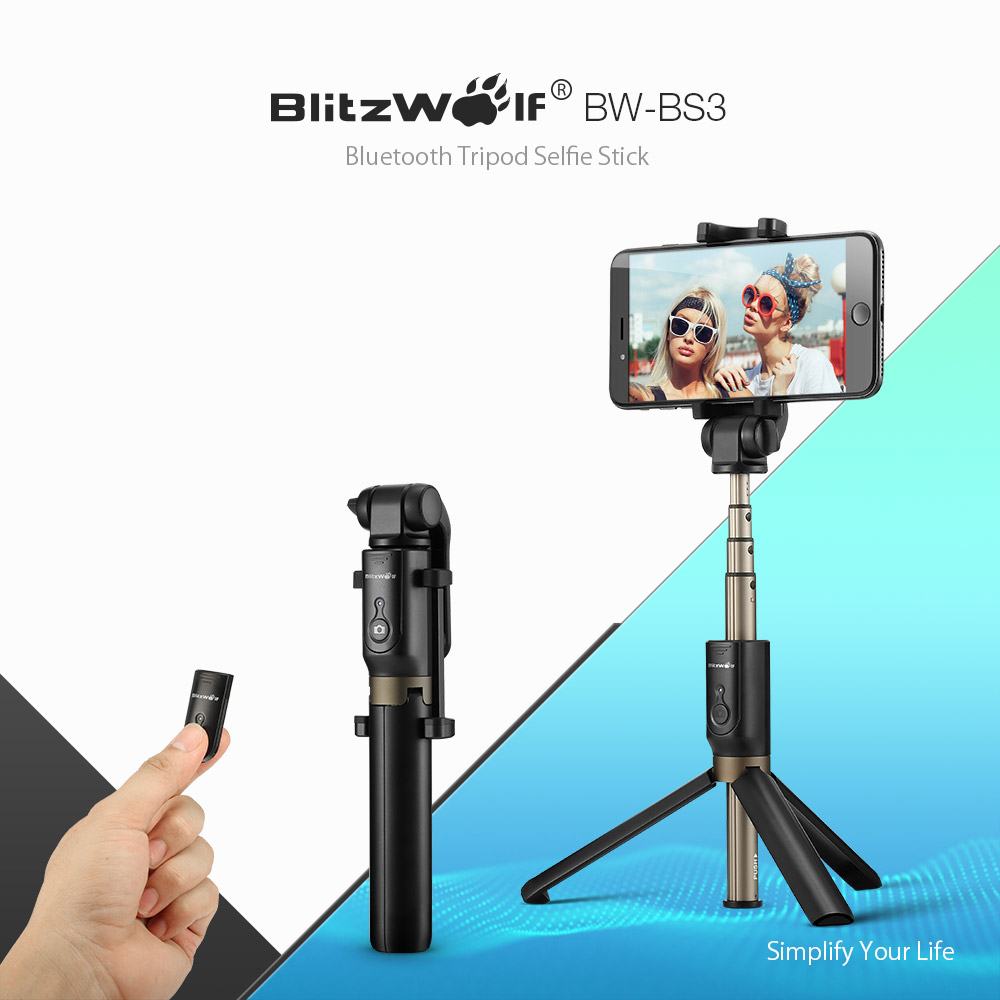 As New Year's Eve is coming in less than 2 months, many people are already planning their holiday vacation to get away from work and the city for a few days. No matter where you are preparing to go, and who you are going with, embarrassing occasions may happen. Imagine that you are alone without a selfie stick and you want to shoot a selfie photo: You'll probably manage to do so, but the result will be poor. Or you are with friends or family and no one is passing by to help you shoot the group photo you want. Most of us have come across a situation like this.
So, carrying a selfie stick is the best and most affordable solution to all that. Among the thousands of selfie sticks, BlitzWolf's BS3 stands out for the following reasons.
360 rotation
Compared to most selfie sticks now available on the market, BlitzWolf's BS3 is the one that can be 360 rotated, allowing for breath-taking 360 photos, unlike other sticks on the market which can only take pictures from 1 angle.
Removable Bluetooth Remote controller
With the removable Bluetooth remote controller, you can take pictures without holding the selfie stick. Super easy and convenient when compared to traditional selfie sticks. This way, you can take a perfect selfie without worrying that you shoot just your face and nothing else. Also, it allows for larger variety of shooting scenes.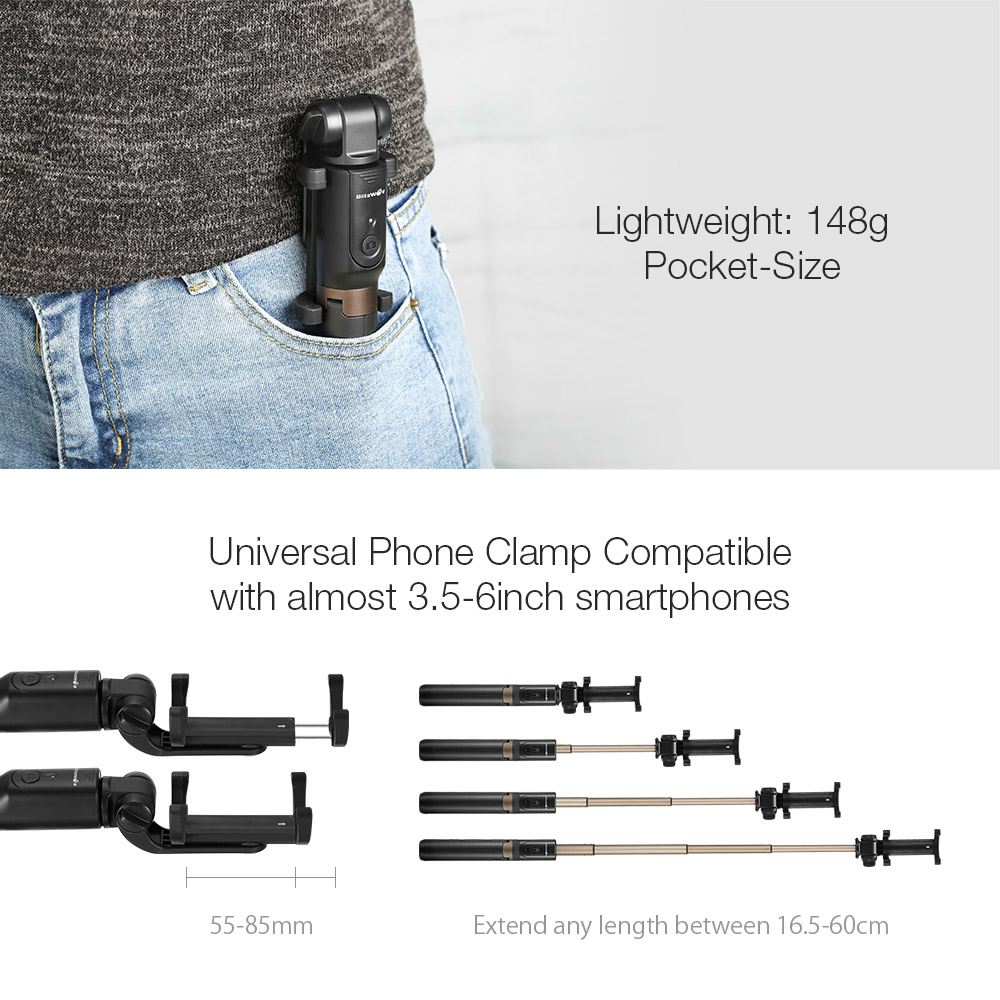 Three tents for tripod
In addition, the BlitzWolf BS3 has a tripod function. After taking off the removable Bluetooth remote,  just open the tripod on the flat surface place within the remote controller range and press the button to take the photo. This results in better photos and more stable videos.
These three functions are the features which make BlitzWolf BS3 selfie stick tripod one of the best stick you can't miss this year's holiday. Besides, the length of this selfie stick extents between 16.5cm and 60cm, however, it weighs just 148g, making your luggage light.
Now you can get this selfie stick on Amazon, Banggood, Aliexpress, Ebay, and Wish. Go get yours for New Year's Eve!
BlitzWolf is an international brand, focusing on simplifying your life while producing high-quality products with excellent user experience. The company has a wide product range including adapters, cables, fast chargers, speakers, power banks, selfie sticks and so on.