MGCOOL MGCOOL Band 4 come with continuous HR monitor fitness tracker
by Dimitris Economou Oct 31, 2017 3:20 pm0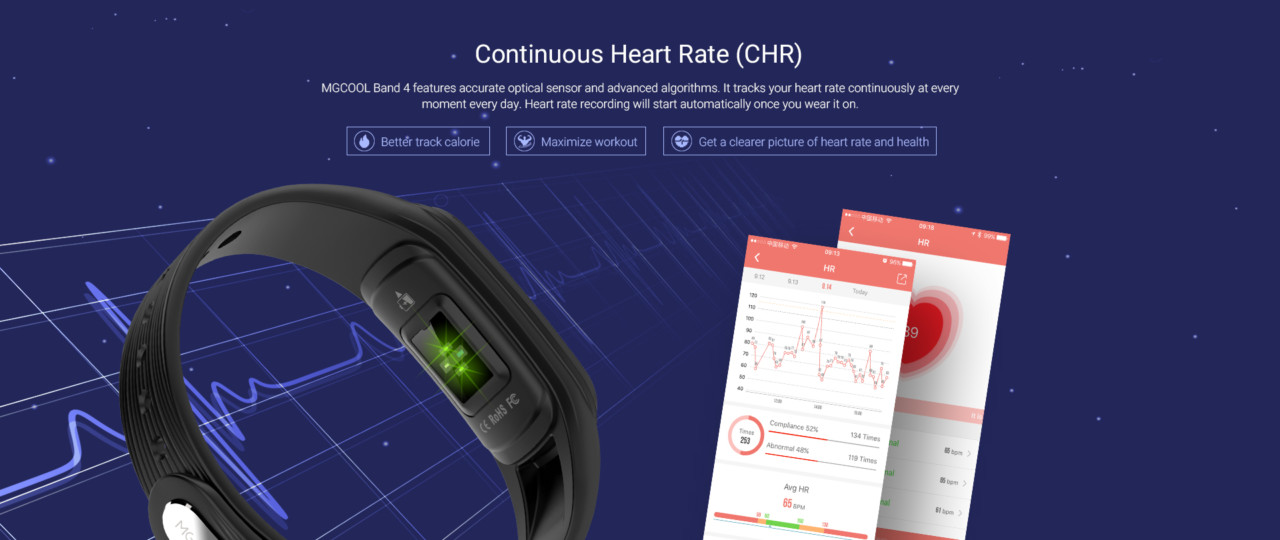 About a month ago, MGCOOL released its 3rd model in the wearable market, the Band 3. After an amazing success in the action camera market, the company seems to aim for the top in the wearables market now. For that reason, only after a month after the Band 3, MGCOOL Band 4 is announced.
Of course, there aren't too many things changed from the previous model in just a month. Besides, they will be both sold at the same time, so there is will be more options for customers. The first thing that you'll notice is the new design that sports a larger curvature that helps the Band 4 embrace your wrist much better. As a result, the heart rate monitor is constantly touching your skin, providing more accurate readings.
The rest of the specs remain more or less the same. It sports a 0.66″ OLED display that together with the 90mAh battery offer up to 10 days of use and 20 days of standby. Also, you can use Bluetooth syncing with the company's mobile app to keep track of your sleeping, training and heart rate stats in daily, weekly or monthly basis. Through the app, you can set your goals as well as trace your running using your smartphone's GPS. Of course, sleep monitoring, smartphone notifications, step counter and all the standard features of such a device, are present.
To find out more about the MGCOOL Band 4, you can visit the official product page here.