Will Nomu S10 Pro survive a 5-hour long water and coke freezing? (video)
by Dimitris Economou ago9
iPhone is absolutely the best of the best in the smartphone industry. It started the ultra-thin phone age and leads the industry all the way through but today we are not talking about iPhone, but a rising star in the rugged phone industry, the ultra-waterproof S10 Pro from Nomu, a professional rugged phone manufacturer for nearly 10 years.
Recently, the company put the S10 Pro through a freezing test. They put two S10 Pro inside two boxes and then poured mineral water into one box and coke into the other. As expected, the two phones were fine with the liquid immersion. Then, they did another bold move, putting the boxes in the fridge to freeze them. Most of us would think that this is certain death for the device, but the result was surprising: Five hours later when the frozen boxes were taken out from the fridge, both devices came out safe and sound.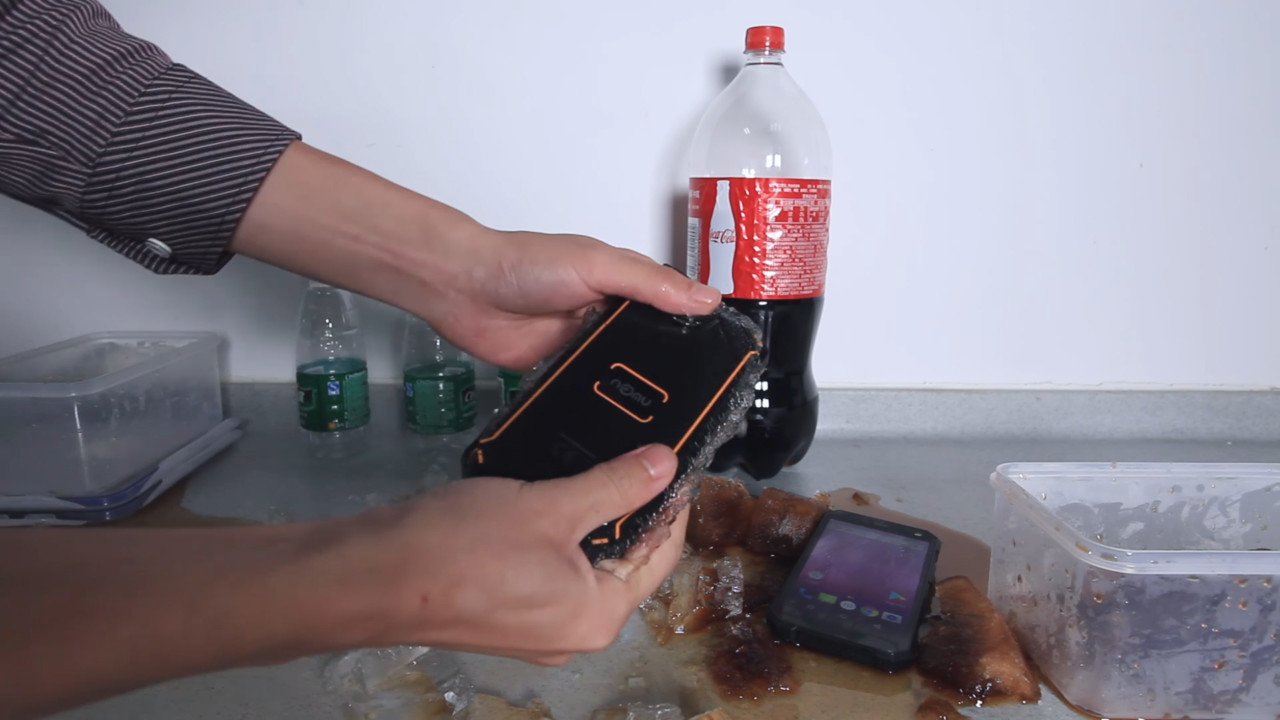 On the whole, Nomu S10 Pro is a real fighter in a harsh environment. Stay tuned for more amazing tests for S10 Pro. To see the whole test progress, watch the video below. To see the full details about the device, check the product page. Or if you want to give it a try, buy it here.
Nomu S10 Pro main specs
IP69 Waterproof (Able to be underwater of 2m for 1 hour)
OS: Pure Android 7.0 out of box
Battery: 5000mAh Li-polymer battery (same as S10)
MIL-STD-810G certification
17 patents about the protective structure design
Memory: 3GB RAM/32GB storage
CPU: MT6737T quad-core 64bits 1.5GHz
Camera: 8.0 MP Sony rear camera+5.0MP front camera
Display: 5.0 HD Corning Gorilla Glass 3
Quick charge/ OTG
NXP SmartPA excellent speaker with super loud and clear sound