Geekbuying Black Friday Event has already begun!
by Dimitris Economou Nov 15, 2017 8:58 pm0
Well, it was about time one after another the big Chinese online retailers started their Black Friday events. We may be about 10 days away from Black Friday, but as always, promotions begin much earlier. This is the case with Geekbuying that opened the show with its version. A week ago, the Single's Day events broke all records in sales and the same is expected to happen on Black Friday, that is a -almost- global promotion day.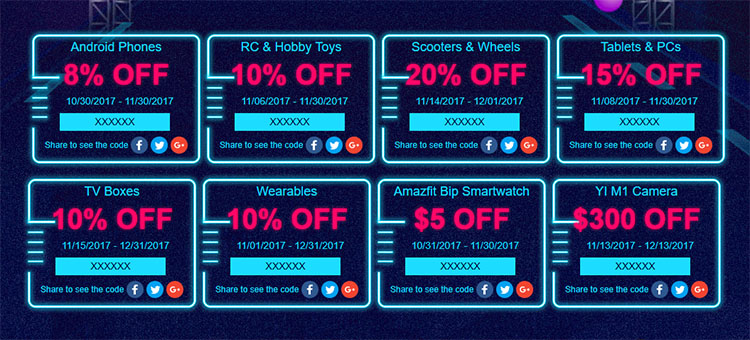 As far as Geekbuying's offers and deals, it begins with up to 20% discount coupons that are available for the most popular categories like smartphones, tablets, RC toys, TV boxes, wearables, etc. Also, there are amazing flash deals that offer popular products up to 67% off, like the Haier Robot Vacuum cleaner that is also available in EU warehouses. And if many think that they are trying to get rid of stock, think again, as there are many new arrivals included. Xiaomi products are there too, of course, waiting for you. To see all the available deals and offers, just visit the event page below.