Motorola Moto Z 2018 Kingsman Edition is available on Gearbest!
by Dimitris Economou Nov 29, 2017 7:04 pm0
Back in October (the now Lenovo-owned) Motorola announced the Moto Z 2018 model in China that also comes in a special edition, the Kingsman Edition. The Moto Z is a Moto Z2 Force in disguise. It is basically the same device with a different name for the Chinese market. The interesting part of the announcement is the Kingsman Special VIP Edition that comes in a box designed like a briefcase which holds the phone, a VIP Card, TurboPower battery mod, wireless charging mod, USB-C to 3.5mm audio adapter, leather flip case, 45th year anniversary notepad, the USB-C Hi-Fi audio headphones, and a warranty card. Of course, being a special edition it is much more expensive than the regular one. The official price is about $1500 but it gets much higher when sold from 3d-party retailers. Fortunately, there's Gearbest that is offering the device at its official price and it is in stock too!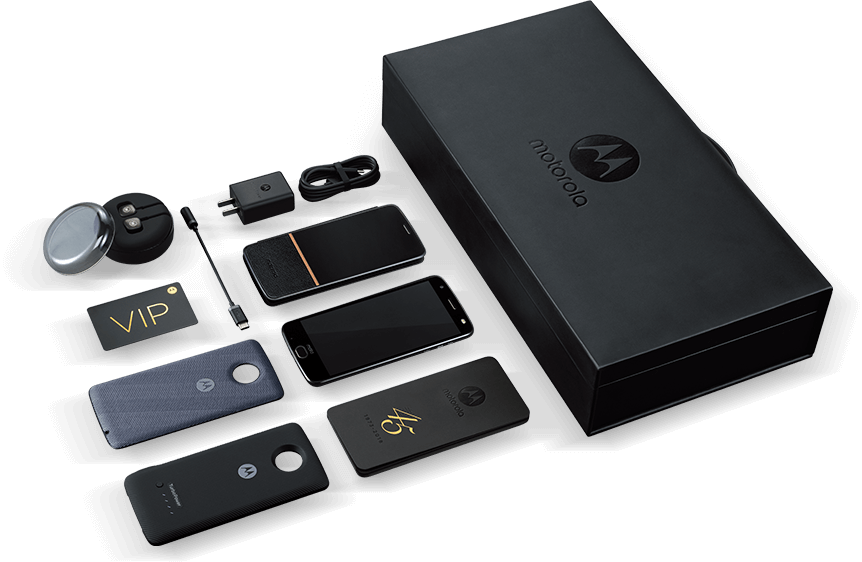 The Moto Z 2018 Kingsman Edition has a 5.5″ AMOLED ShatterShield 2K display. Unlike the Z2 Force, this model packs 6GB of RAM and 128GB of UFS storage but is still powered by the Snapdragon 835. There is also a MicroSD card slot for up to an additional 2TB. In addition, it comes with a dual rear camera that consists of dual Sony IMX386 12MP sensors in the monochrome + RGB format. On the front, there is a 5MP OmniVision 5695 selfie camera with its own flash. The device is powered by a rather mediocre 2730mAh battery but the phone comes bundled with the 3490mAh Moto Mod with TurboPower in addition to a Moto Style Mod that adds wireless charging.