Get ready for this year's end because it is expected to bring the biggest deals ever made on online retailers until now. This is derived from the fact that apart from the standard promotions for Christmas Eve, all shops hold parallel events with even more deals. Just like Geekbuying, that is holding a promotion on the best selling products of 2017 with great discounts, flash sales, and coupons.
The promotion starts with the Top 8 products of the year that's about to end and continues with countless other flash deals and promotions. Among the Top 8 products, you can find deals like the Haier XShuai Robot Vacuum cleaner that is on offer at the US warehouse for just $99.99 (66% off). Also, the top Google One device Xiaomi Mi A1 is available for just $199.99 as well as the international version of the excellent Yi Action Camera with 4 extra accessories at just $289.99.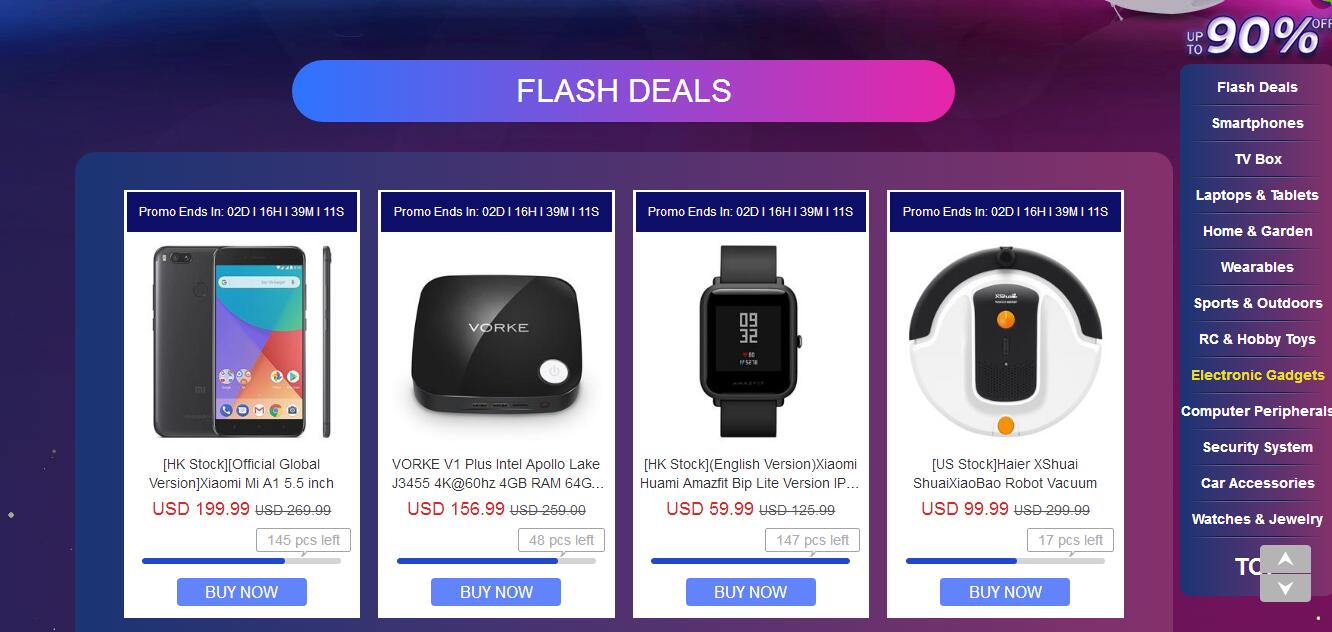 All offers come in limited quantities, so you better hurry. To see all the deals, visit the dedicated promotion page below.
There is some popular products are on sale now: