NOMU M6 launching soon as the world's thinnest and most stylish rugged device (video)
by Dimitris Economou ago0
Design in rugged smartphones has greatly improved the last few years but it still is far from being described as "beautiful". Nomu intents to change that with the upcoming Nomu M6, the first one of NOMU M series, opening the door to aesthetic rugged smartphones. According to the company, the M6 is a breakthrough device that combines MIL-STD-810G quality, IP68 certification, and most importantly, gorgeous design.
In 2017, all-screen smartphones became very popular like iPhone X, Samsung Galaxy S8, S8 Plus, Note 8, etc. People say it changes the constant appearance of a smartphone as it enlarges the display aspect ratio to 18:9 or even higher. The Nomu M6 brings a brand-new design that even lets your phone be your mirror.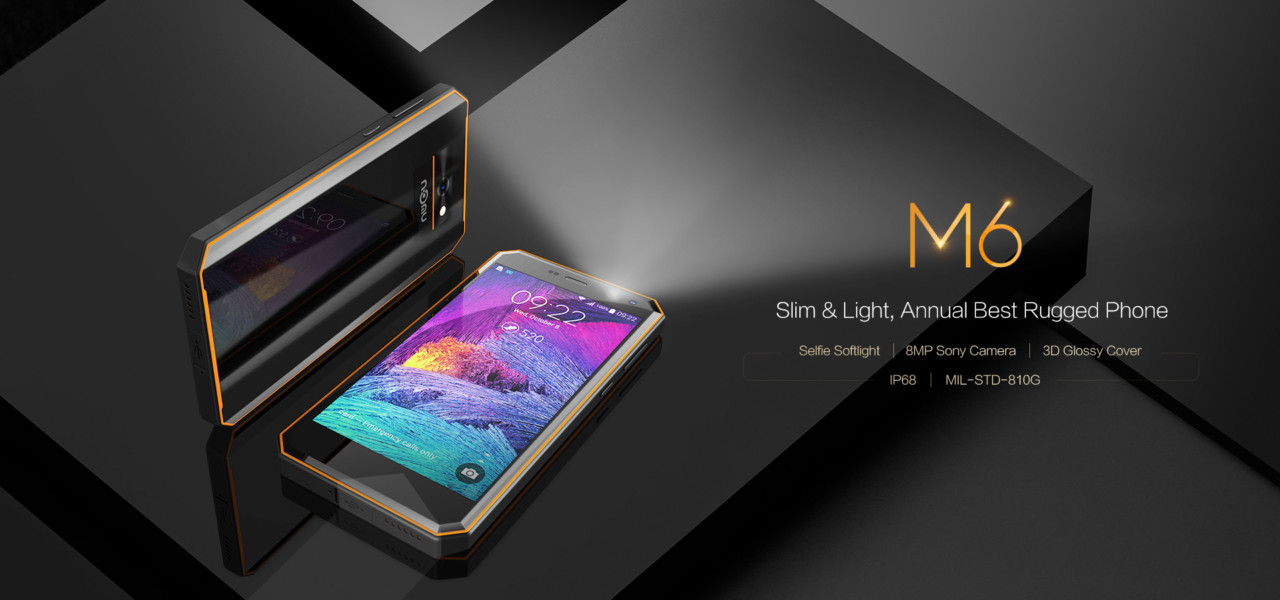 Ultra-slim Body & Mirror-like Rear Cover
"As rugged phones are getting more and more popular nowadays, we are going to launch a special one suitable for daily use, but not limited to certain industry use" said Eric Lee, the COO of NOMU. Based on the concept, M6 completely breaks the traditional look of rugged phones and adopts stunning mirror-like rear cover, charming 3D curve and lustrous surface, making the phone exquisite and slim to a greater extent. And the thickness is only 10mm.
High Camera MP & Selfie Softlight
High camera MP is its other bright spot. The M6 comes with a 8MP Sony rear camera and a selfie softlight on the front camera, so you can expect to get excellent shooting experience.
IP68 Waterproof & MIL-STD-810G Certified
Besides its stylish appearance, the M6 preserves the legacy of rugged phones. It is IP68 waterproof and MIL-STD-810G certified. And like the high-quality S and T Series, its screen adopts Corning Gorilla Glass 3, frame uses Bayer top protective soft rubber, so it sports good drop-proof performance too.
Pretty good-looking, MIL-STD-810G tough, and IP68 waterproof, M6 wants to become  is a revolutionary rugged phone, perfect for everyone and everyday use. The price will be announced soon, stay tuned. For detailed information on M6, visit the product page.