With the CZUR ET16/ET16 Plus, scanning books becomes easier than ever
by Dimitris Economou ago0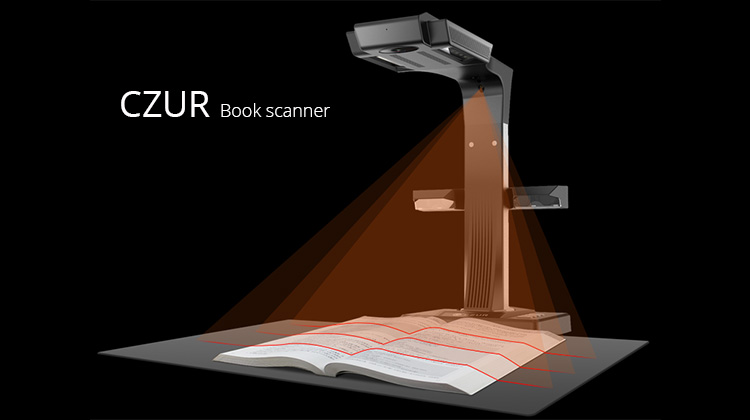 Books are starting to become obsolete nowadays, not as an existence but its current form tends to be replaced by digital copies. Take a student for example that can now carry all the books he needs digitized in a tablet. This would be very useful for small children too, as carrying a heavy backpack isn't good for the body development. A perfect companion to the effort of digitizing is the CZUR ET16/ET16 Plus smart book scanner.
As the company claims, book scanning becomes as easy as turning a page with the two models. Unlike any other traditional scanners, CZUR ET Smart Book Scanner revolutionizes scanning experience by bringing simple, intelligent and fast scanning performance. All books, magazines, contracts and any paper documents up to A3 size can be scanned directly without cutting or unbinding. In fact, it is so fast that it can scan a 100-page book in just 2.5 minutes. It supports conversion to editable Word document, PDF, TIFF, and Excel via OCR (Optical Character Recognition).
Both models are available on Giztop starting at $399. You can find the CZUR ET16 here and the ET16 Plus here.