Ecovacs Robotic Vacuum Cleaners were among the best-selling during Amazon Prime Day
by Dimitris Economou ago0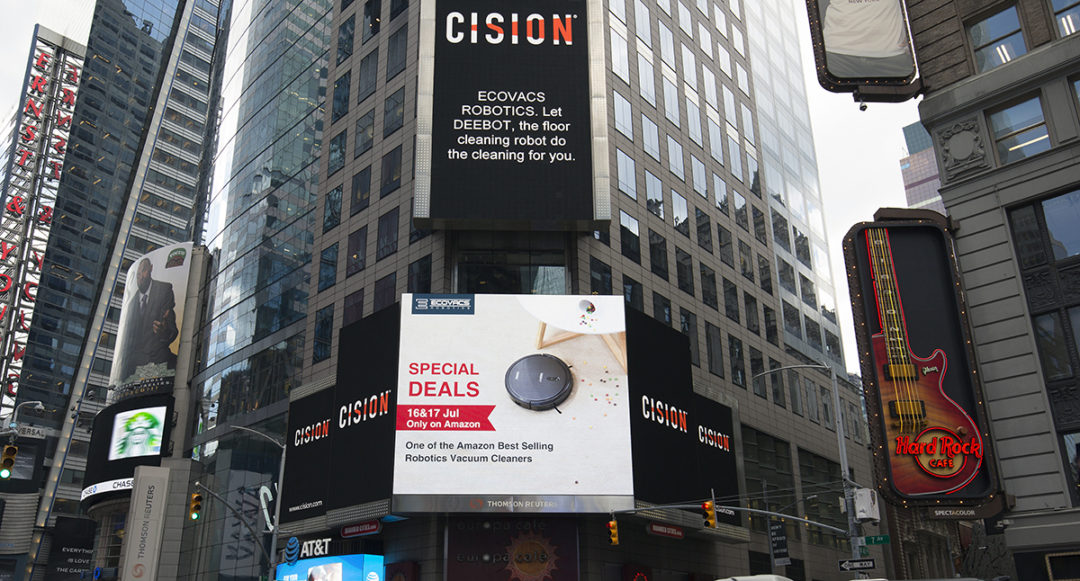 On Times Square of US, ECOVACS posted their advert for the promotion on Amazon in Prime Day term, as well as their close and successful relationship with Amazon. ECOVACS is committed to bringing their intelligent technology to your home. The smart devices will help you making homework easier around your house, free your hands and leave much time to do more important things, just like their design idea"live smart, enjoy life.".
The other day, we informed you about the best value-for-money brands for robotic vacuum cleaners during Amazon's Prime Day. Two brands represent the vast majority of sales worldwide, iRobot and Ecovacs. And if the former is more popular, the latter managed to reach the top during Prime Day and become the best-selling brand.
The top-selling model of the company was Ecovacs Deebot N79S, the entry-level model that offers decent results and comes at a very affordable price. The other 2 models that did very well during the activity were the Deebot Ozmo 601, a combo of vacuum and mop robot as well as the flagship Deebot 901 that features Smart Navi™ Mapping And Navigation Technology.
Deebot 901 main features:
Scheduled clean
Custom clean, virtual boundary(one set, long term effective)
LDS scans your home, the robot actively avoid obstacles, with mapping ability, better adapts to different homes
Continuation clean for big size, multi-room house
Best cleaning coverage with minimum missing
OZMO 601 main features:
Suitable for all floor types
3 level water volume adjusted according to different season and environment
2 mops interchangeable, mop cloth accessary also available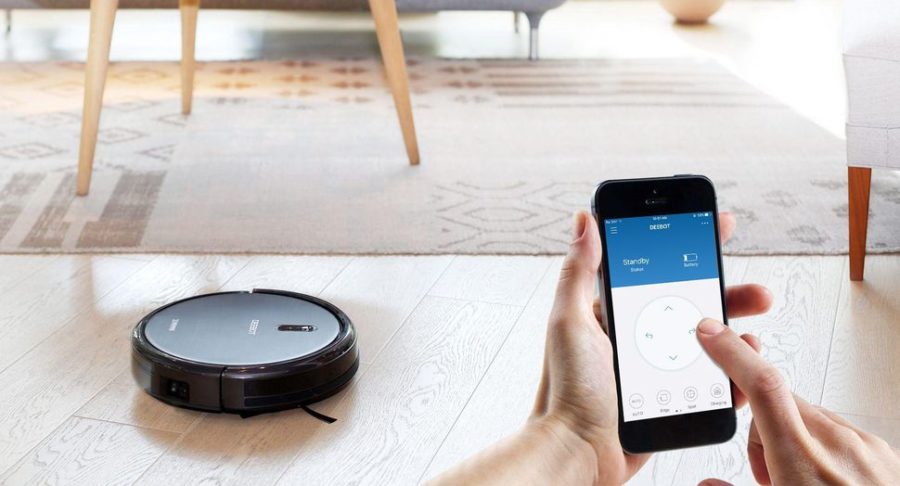 As for the future, Ecovacs continues to work with Amazon in a win-win situation since they are dedicated to enhancing the category together with Amazon and build an even stronger brand reputation through the positive impressions by the users. Ecovacs has more than 20 years of history in the industry and as homes become more intelligent and responsive, their goal is to innovate even further. To learn more about them, visit their official website.