Get the chance to own the Android Go Ulefone S1 for just $9.9! (video)
by Dimitris Economou ago0
Smartphones are becoming more and more powerful but the main concern of manufacturers goes to the flagship devices, leaving the cheaper models without much attention and support. And as flagships are becoming more powerful, so does Android that nowadays can do almost everything. This evolution results in heavier builds of Android that after a while becomes slow on less powerful devices.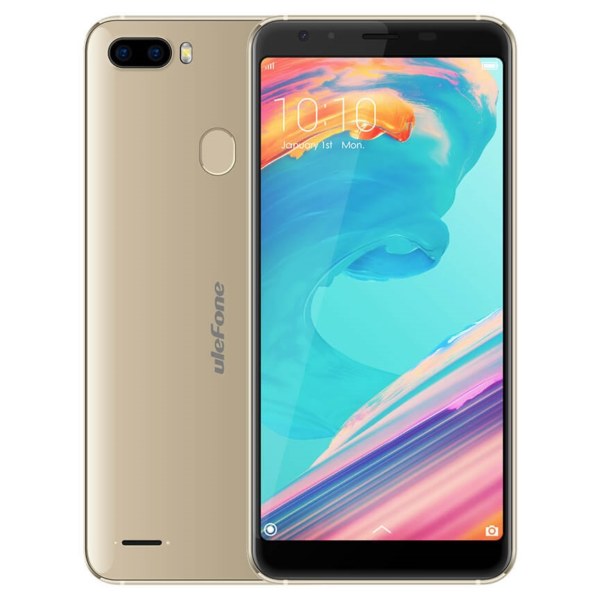 For that reason, Google released the Android Go Edition that is a lightweight version, capable of running on devices with even 512MB of RAM. In addition, Google Go Play Store features lightweight apps for entry-level devices with small internal storage running on Android Go that occupy half the regular storage than on phones with Android 7.0. Ulefone's proposal adopting the Android 8.1 Go OS is the Ulefone S1 that is officially launching today.
To celebrate the launch a $9.9 flash deal will be held to reward the customers. All you have to do is submit your e-mail address and do the reservation and Ulefone will inform you about the rest of the progress. Among those that will make the reservation, lucky winners will get the S1 for just $9.9.
Despite being an entry-level smartphone, Ulefone S1 boasts an 18:9 full-screen display and 8MP/5MP dual rear camera, which is uncommon among entry-level devices. Also, it comes with a quad-core SoC, 3000mAh battery for one day's use, and a metal frame. Lastly, it also features face unlock function.
If you want more details, visit Ulefone official website.