Do you remember the rumored Nokia phone with a quintuple camera lens? A live photo of the phone just popped up online.
The image was originally shared on Baidu but has now been taken down. It shows the phone with a total of six holes on the back, one of which appears to be the LED flash judging by the large white circle inside. We believe the other five holes are holding camera sensors.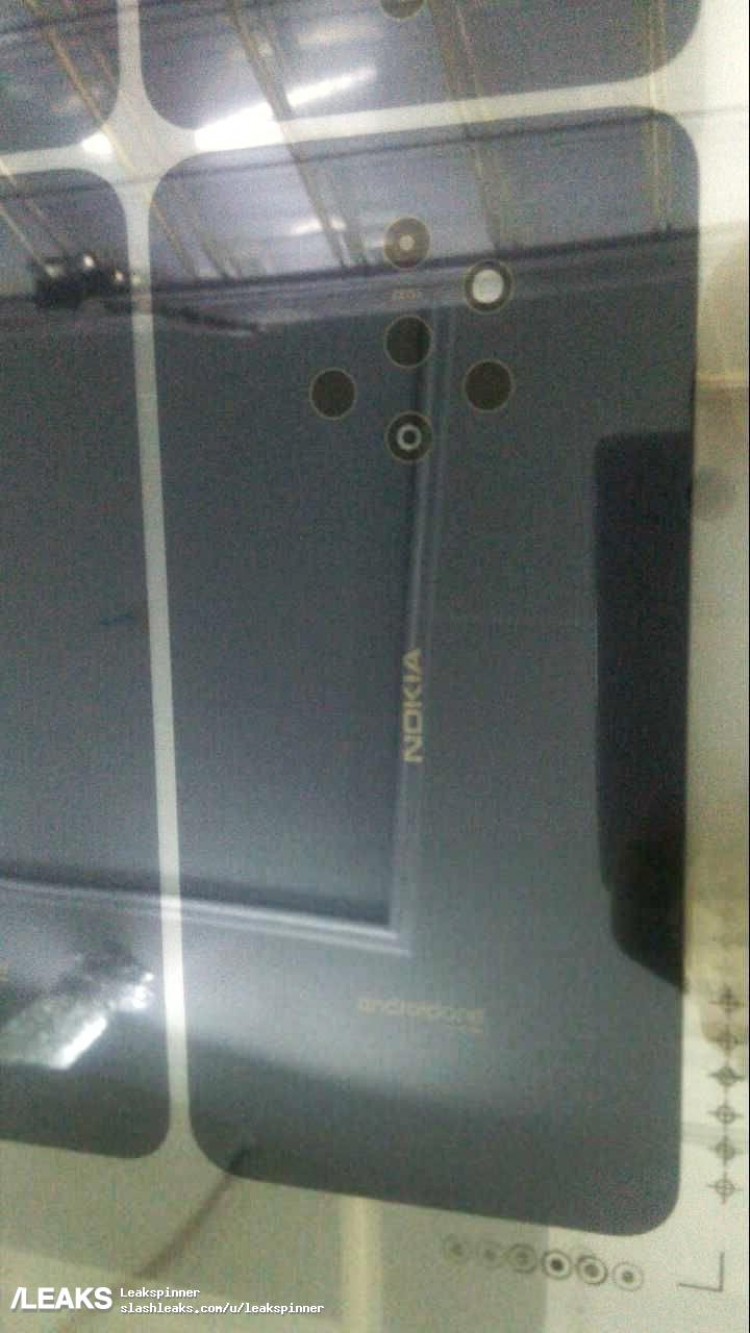 Three of the remaining holes are lined up in a straight line while the other two flank them on each side. There is even the word "ZEISS" printed between the first and second holes. There is also Nokia's logo in the middle and android one printed at the bottom.
There is no picture of the front but we want to believe that is where the fingerprint scanner is, seeing as there is none at the back. We also believe it has a full-screen display.
It is unclear how the five cameras are supposed to work since this is the first time we are seeing these many camera sensors packed into a commercial device. Nevertheless, we are excited to see what HMD Global has cooked up when the device gets officially announced.
(Via)