Buy The 360 S6 And Other Top-Branded Vacuum Cleaners At Lowered Price On GearBest
by Vinay Patel ago0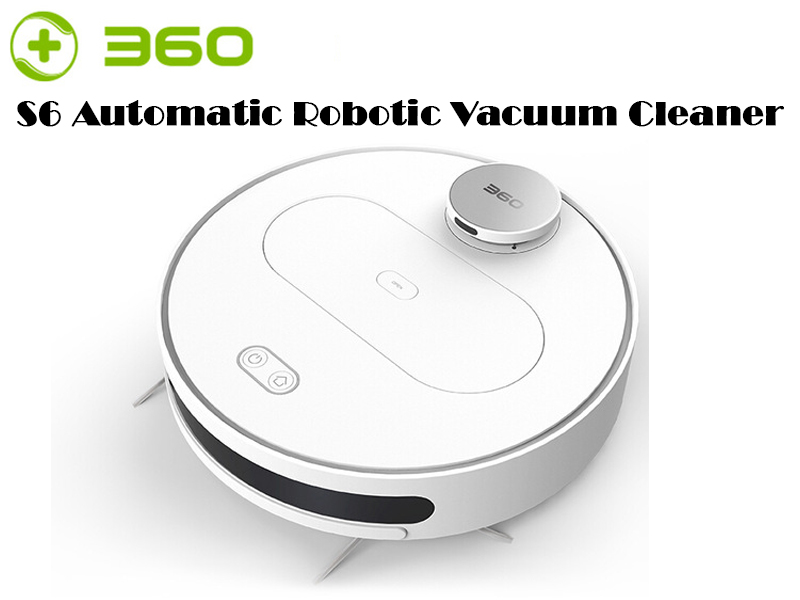 While the market is brimming with all sorts of household appliances like vacuum cleaners that help you keep your surroundings clean and tidy, these devices don't come cheap. If you're in the market for a high-end vacuum cleaner that doesn't empty your pocket, we got good news for you.
As part of its latest promo, GearBest is doling out noteworthy discounts on a slew of top-branded vacuum cleaners. As a result, you can now keep your house, office, and other areas free from dust and other outdoor contaminants without burning a hole in your pocket.
360 S6 Automatic Robotic Vacuum Cleaner
The 360 S6 features a powerful 1800Pa large suction that warrants a dust-free surrounding and makes it a highly-effective vacuum cleaner. While you'd normally need to shell out a lot of money to buy this feature-laden robotic vacuum cleaner, the device has now gone up for sale at a dropped price of just $329.99 on GearBest.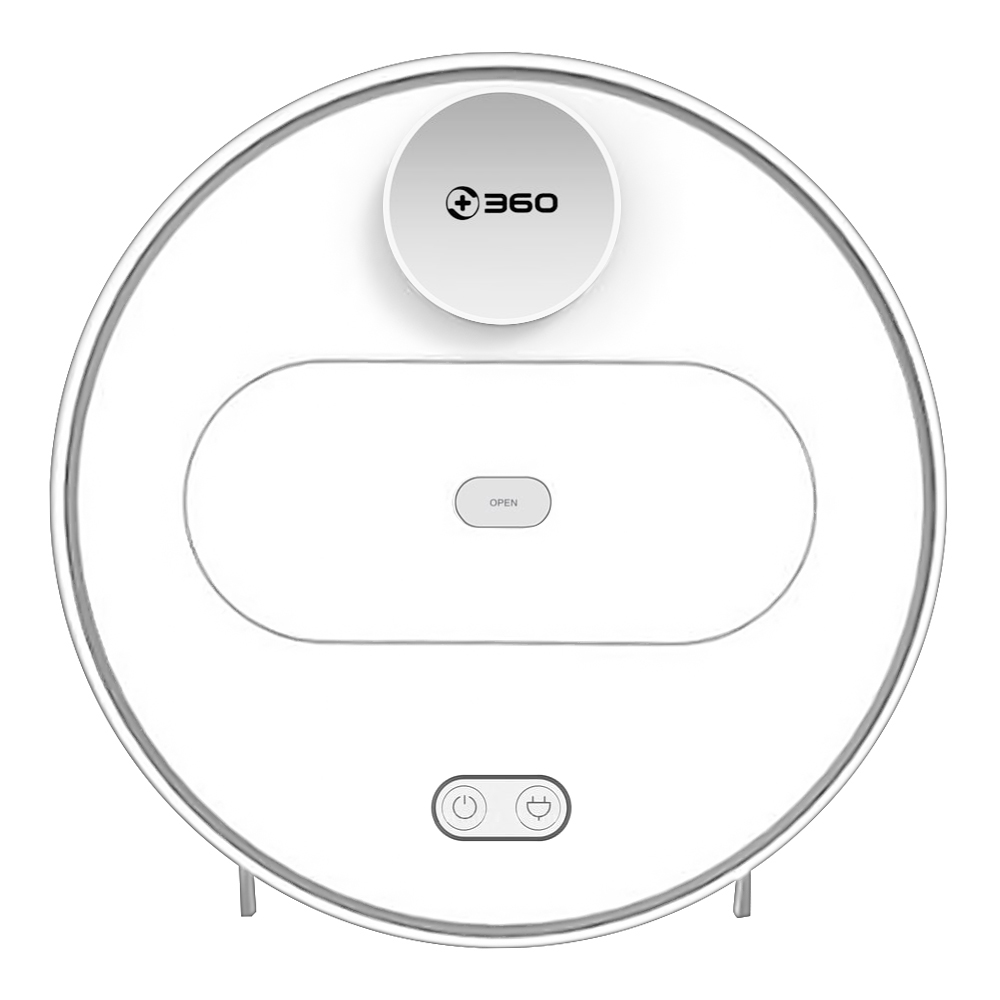 This is a significant 23% reduction in the vacuum cleaner's original asking price. On the downside, there were only 176 pieces left at the time of writing so if you're interested in buying the 360 S6 at a discounted price, head straight to this link.
Note that the discount will be valid for the white color version. It is also worth noting that the sale was on the verge of wrapping up at the time of writing. Lucky buyers would be eligible to win free gift products with this order.
Automate Your Cleaning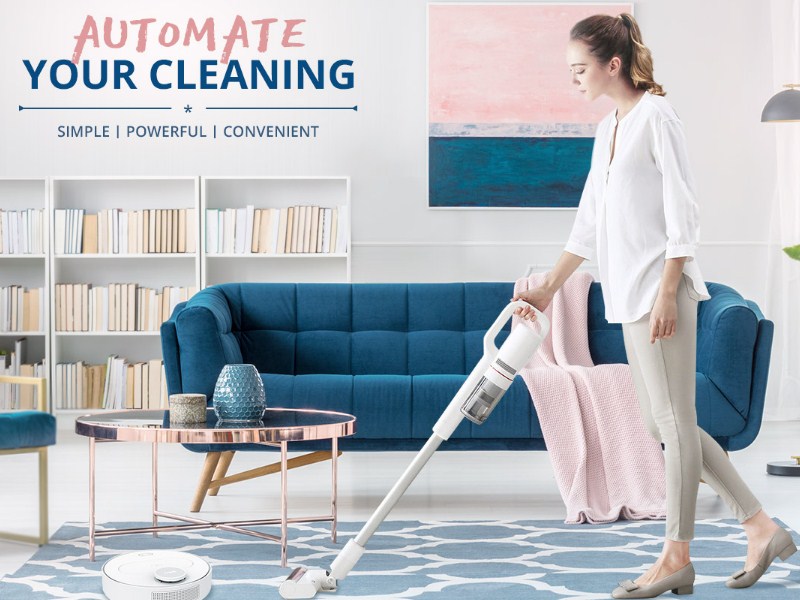 GearBest is offering considerable discounts on a wide selection of other well-received vacuum cleaners as well. In a bid to expedite the search process, the promotion sale dubbed 'Automate Your Cleaning' has been split into multiple categories.
You can avail a 9% off on the Roborock xiaowa lite C102 – 00 Robotic Vacuum Cleaner and a 24% discount on the original asking price of the Xiaomi ROIDMI XCQ01RM Portable Strong Suction Vacuum Cleaner. Moreover, you can apply specific coupon codes in order to get additional discounts on the above-mentioned vacuum cleaners.
Likewise, there's a 9% discount on the PUPPYOO WP536 Handheld Stick Vacuum Cleaner.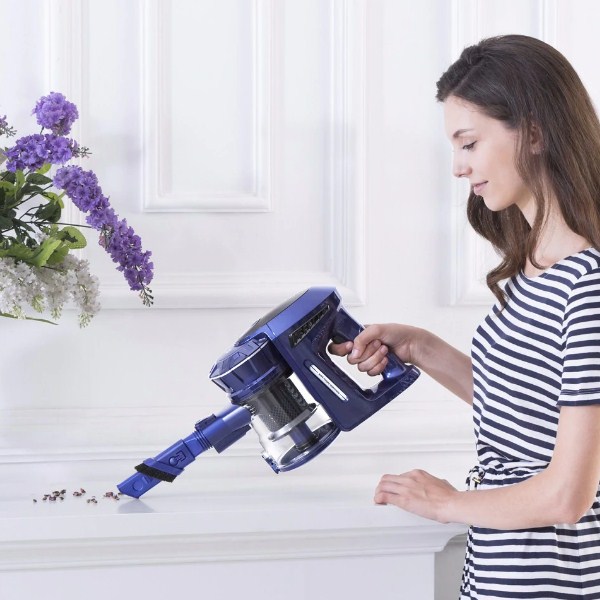 The 'New Tech Arrivals' segment is crammed with considerably discounted vacuum cleaners from top-brands like Roborock and Deerma. For instance, you get receive a 20% off on the Roborock S55 Smart Robotic Vacuum Cleaner, which normally sells for $513.00.
Thanks to the aforesaid discount, you can now buy the Roborock S55 at a reduced price of just $409.99 on GearBest. On the downside, the Flash Sale price will only be valid for the remaining 194 pieces and the promo is slated to end in just 6 days.
The aptly named 'Household Helper' section features a myriad of vacuum cleaners that come in handy in day to day life. More importantly, you can get significant discounts on select vacuum cleaners featured in this category.
But if you're looking for an upright vacuum cleaner, you may want to take a gander at the last category called 'Upright Vacuums.' The aforesaid section includes the Dibea Cordless Vacuum Cleaner bearing a discounted $109.99 price tag.
You can follow this link in order to check out the rest of the vacuum cleaners and take advantage of the discount before the promotion ends.
Get 23% Off On 360 S6 Automatic Robotic Vacuum Cleaner
Check Out GearBest's Automate Your Cleaning Promo
Buy OLLLY I7TWS Wireless Earphone For Just $10.69