Gearbest is expected to offer huge discount on Alldocube devices during Black Friday
by Dimitris Economou ago0
Black Friday is approaching and most users skip the preliminary deals that most online retailers offer as they prefer to wait for the real deal. The same goes for Gearbest that is holding back some of its best offers for this Friday.
So, on November 23rd, among other brands, Alldocube will participate in the deal frenzy of Gearbest with 3 of its best devices. First goes the Alldocube M5 Android tablet with a 10.1″ 2560×1600 display, 4GB/64GB memory, and Helio X20. Up next, is the same display size dual boot iWork10 Pro that also comes with 4GB/64GB memory combination and Windows 10/Android 5.1 OS. As for the 3rd device, it is the more compact Alldocube X9 with an 8.9″ high-res (2560×1600) display, and 13MP/5MP rear and front cameras respectively.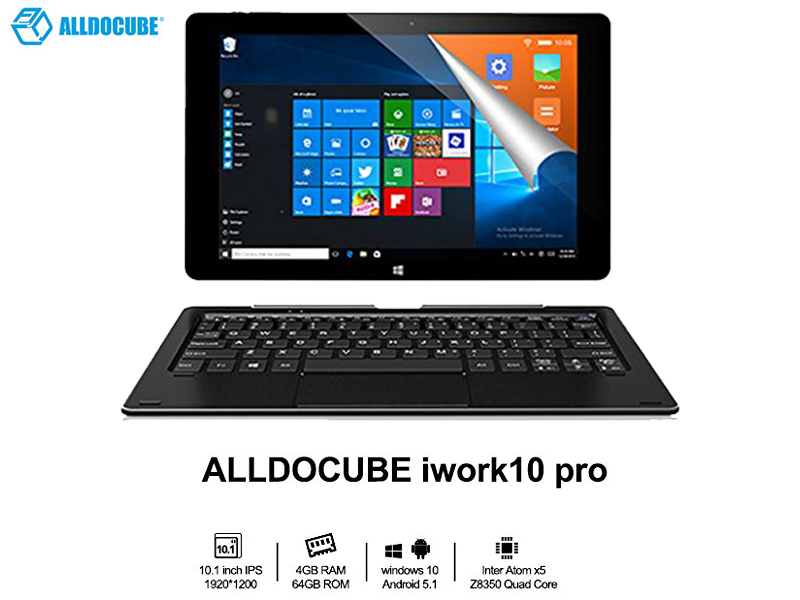 The devices can be found in the Top Brands promotion page where you can find other, less impressive deals too. Gearbest hasn't revealed many details on the deal prices so we'll have to wait until then to find out. The promotion will start on November 22nd 00:00 GMT +8 and will end on the 23rd, midnight. So, synchronize your watches to GMT +8 time to grab the upcoming deals!