Grab the iLife A4s Robotic Vacuum at an all-time low price on Amazon until Black Friday
by Dimitris Economou ago0
During discount festivals like the 11.11 Day or the upcoming Black Friday, most buyers are looking for deals on consumer electronic devices like smartphones and tablets but there are other great deals out there too. One such deal is the iLife A4s Robotic Vacuum cleaner that until November 23rd, it is available for just $139.99 on Amazon! That is $40 off the original price.
As for its specs and features, despite lacking advanced features such as Wi-Fi connectivity, the A4s offers solid performance. Sporting an eye-catching compact design, the iLife branded robot vacuum cleaner is backed by 2 AAA batteries that last longer. Also, with a 12.2″ diameter and just 3 inches tall, it is relatively smaller than most robot vacuums that are currently available in the market. Its compact size makes it perfect for cleaning under furniture.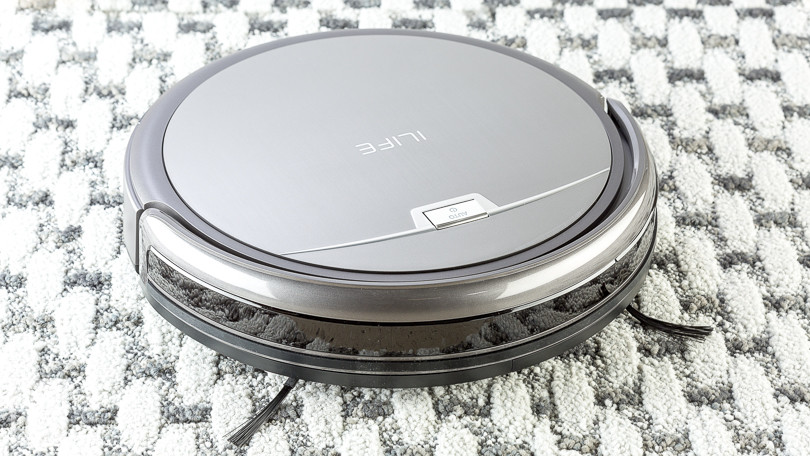 The dark gray-tinted A4s comes with a single Auto button to start cleaning up top. The infrared sensors are front-mounted, while a surprisingly sizable dustbin has been placed on the other end. If you are a novice when it comes to robotic vacuum cleaners, the iLife A4s is a perfect model to start. You can get it on Amazon US right now. To get the $40 off discount, just claim the coupon found on the product page.