Black Friday is a thing of the past but today is Cyber Monday, what you would call the "Black Friday" of online retailers. So, if you missed a deal on BF, you still have a chance to get what you want on Cyber Monday. Chuwi is once more offering up to 20% off on specific models that include the Hi9 Air, LapBook Air, and LapBook 12.3.
Chuwi Hi9 Air, $191,99 after discount, Leather Case included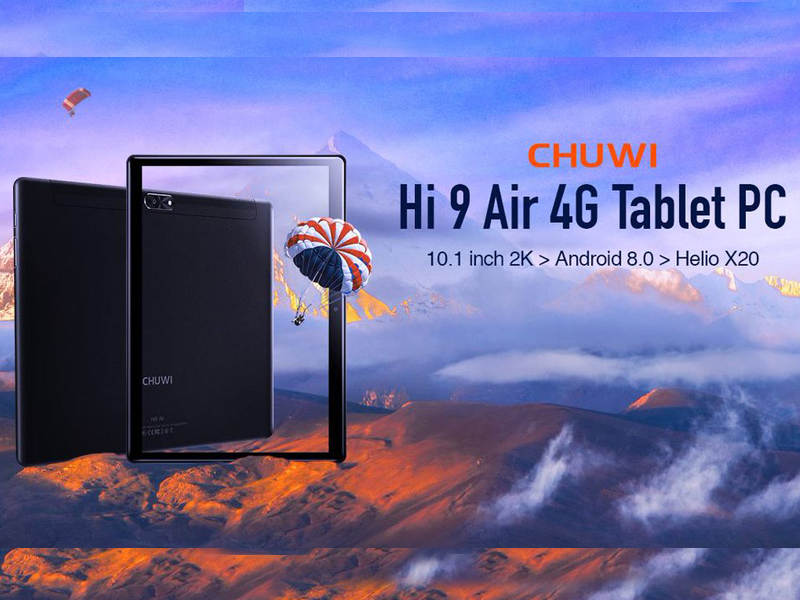 The device sports a big 10.1″ IPS touch display with a resolution of 2560 x 1600 pixels. Moreover, it is housed in a robust metal body that not only offers additional protection but also gives it an eye-catching cosmetic appearance. On the inside, you can find the Helio X20 SoC along with 4GB of RAM and 64GB of storage. It is available tomorrow from 12:40 pm to 6:40 pm PST on Amazon.
Chuwi LapBook Air, $375.99 after discount
The LapBook Air comes with a 14.1″ fully laminated FHD display and is powered by Intel's Apollo Lake N3450 CPU. In addition, there is plenty of RAM (8GB) available for carefree us, 128GB of internal storage, and an M.2 SSD expansion slot. Add to that the backlit keyboard and the 10000mAh battery and you have the perfect budget ultrabook. You can get it on Amazon from December 2nd from 12:50 am to 6:50 am PST.
Chuwi LapBook 12.3, $311.99  after discount
Lastly, the Chuwi Lapbook 12.3 comes with a 12.3″ 2K display. It is powered by the Intel Apollo Lake N3450 CPU that is accompanied by 6GB of RAM and 64GB of expandable storage. You can add more space through the M.2 SSD slot that accepts up to 128GB more. In addition, it features dual-band WiFi and a 2MP camera. It runs Windows 10 and has a 36.48 Wh battery while connectivity includes 1x USB 3.0 port, 1x USB 2.0 port, and a mini HDMI port. You can get it on Amazon and you have 3 more hours until the deal ends at 3:10 pm PST time.