Apple iPad 4 came with Apple A6x processor and Lightning connector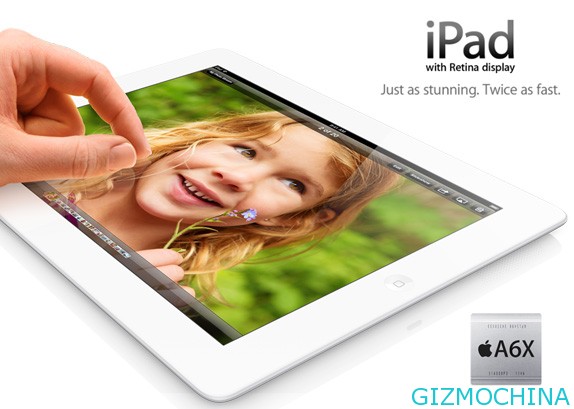 Along with the launch of the iPad Mini, Apple surprised the invitation to the officially introduction of the fourth-generation iPad. iPad 4 uses 9.7 inch screen with Retina Display technology that has a resolution of 2048 x 1536 pixel.

Apple also provides several enhanced features on the iPad 4 is compared with the iPad 3. The main differeent is on the processor. Uses an Apple A6X promising performance 2x better than Apple chip A5X.
In addition, Apple also sports Lightning port and leave the 20-pin connector. In addition, Apple also put features a faster WiFi and LTE connectivity. More, this tablet has specs similar to the iPad 3.
Regarding the price, the tablet is sold at a price equal to the iPad 3. For the basic version, Apple sells it for $ 499 USD. Apple also provides two colors black and white version.