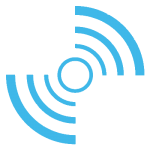 GizmoChina is a technical blog about products in China and subculture which includes electronics gadgets, tech knockoffs, and everything else that comes under the genre. GizmoChina does not mean to criticize anything about China, only promise to bring the best stuff to your world of gadgets. We post about a variety of electronics products from the China, as well as all sorts of things gadget geeks might enjoy.
Contact/Follow GizmoChina
If you have any comments, concerns or juicy inside info, feel free to pass them along to info[@]gizmochina.com or the following communities which GizmoChina participates in.
GIZMOCHINA TEAM
Meet team GizmoChina. These are the folks working hard to provide in-depth reporting, commentary and a daily dose of gadget news for readers from all around the world.
SHINE
Shine Wong is the Founder of GizmoChina. He loves technology and oversees the whole website. He has been a part of GC from the start and is responsible for finding innovative ways to engage readers. He knows the ins and outs of the Chinese smartphone market and often talks directly with most manufacturers. He is also an established entrepreneur.
JOEL
Joel is the Partner and Editor-In-Chief at GizmoChina.com. He loves technology and is always hooked on new gadgets. You will often find him browsing the web for interesting content (mostly sci-fi and tech). He is addicted to movies (mainly action) and loves to read interesting books every once in a while. An avid biker, you will find him cruising through the concrete jungle of Mumbai. Feel free to follow him on twitter @jopoepl.
LINAS
Linas is the Lead Reviewer at GizmoChina. He also writes interesting content for the website occasionally. He loves to review new gadgets and always strives to provide quality content of the latest and greatest Chinese tech every day. When not reviewing for Gizmochina, he makes his own video content at his growing YouTube Channel, TechLineHD (youtube.com/c/techlinehd), where he reviews a lot of tech gadgets. Besides that, Linas is a crazy fan of NBA Basketball and his favorite team is Cleveland Cavaliers. He hopes his team wins a championship one day!
HABEEB
Habeeb Onawole is a senior writer at Gizmochina by day and sometimes at night until he's wealthy enough to be Batman. He's a lover of all things technology and how they improve lives. Asides technology, he's a movie fan and hopes to own his own cinema, hardware store and restaurant in the near future.
JED
Jed is a senior writer at Gizmochina and has been a lover of tech even before he had the opportunity of touching the PC for the first time. He loves spending his spare time watching movies and football games. He's an avid fan of Manchester United. Jed also aspires to be a software developer someday.