TCL unveiled three new Android smartphone
On December 4th, TCL has been announced their new TCL Android smartphone on their TCL Conference. With the TCL Star series, TCL want to give the perfect product for their consumers, the three new TCL smartphone are TCL S850, TCL S820, and TCL S520.

The TCL S850 is become our attenton since this phone packs with 6.5mm thin size, is that only 0.1mm thinner than Vivo X1 Android smartphone. In addition, this new TCL S850 Androis smartphone will be available in the market on January 2013.
The other smartphone from TCL are Star Smart Fashion Series S820 and S520, several new MTK6577 dual-core processor, while TCL S850 is powered by the MT6577T 1.2GHz. chipset.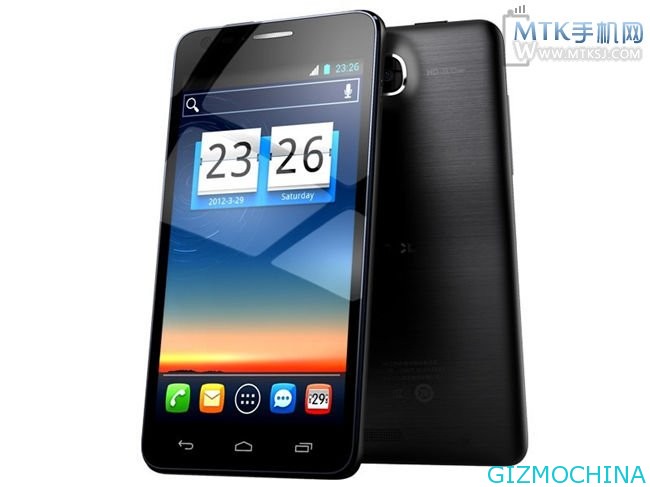 TCL S850
Higher overall specifications of TCL S850, equipped with a 4.7-inch screen AMOLED HD magic screen with capable of playing 720P and has 1280 x 720 pixel resolution, the most noteworthy is undoubtedly its 134.4×68.5×6.5mm body size, 6.5 mm thickness is a breakthrough since can beat the Vivo X1 which has 6.55mm thin. The view from the renderings, TCL S850 appearance is very simple and elegants and has shell heavier flavor for technology business user.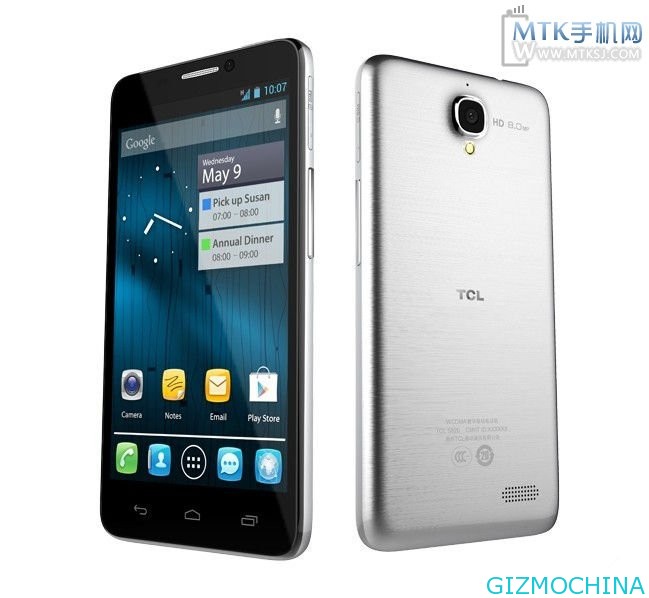 TCL S820
TCL S850 targeting for high-end user, while TCL S820 is slightly inferior to a chip, but the thickness of the S820 with only 8.15 mm and coated with silver back cover that makes this phone is so elegant and cool. The phone is also regarded as the leader in many domestic dual-core smartphone. In addition, the S820 also has a water splash by anti-fingerprint technology, the front camera specifications and higher than S850. Side of the screen is IPS which has 4.6 inch size with QHD resolution.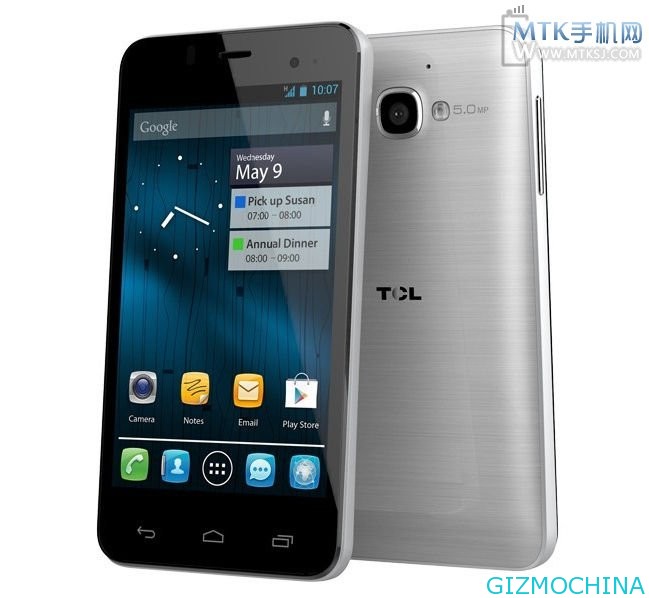 TCL S520
The first two new machines are positioned in the high-end products, TCL S520 overall hardware level should be much lower, this targetting for low-end products. S520 has similar appearance with the S820, but differences in the details section, the the body corners of radians to be greater than the S820, and the border is wider and thicker.
For more information, we have comparison table betwwen the TCL S850, S820 and S520 smartphone :