100% Internet Phone, packs with Baidu Cloud apps and Qualcomm S4 dual-core chipset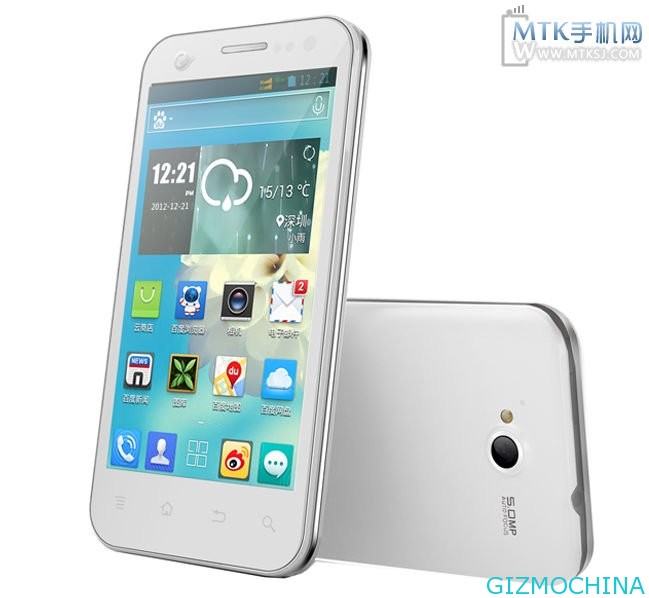 It's quite weird when we heard the name of this phone, yess the name of this Androis smartphone is "100% Internet Phone", this phone come from Shenzhen based manufacturer which offers with baidu Cloud services.

The 100% Internet Phone also support for CDMA network. This 100% Internet Phone direct supply machine has also been officially released, synchronous open appointment, with priced at 999 yuan, and available for pearl white, wise black, ruby and red colors.
According to published information, this "100% Internet phone" equipped with a the Qualcomm S4 dual-core processor, the model estimated MSM8625, clocked at 1.2GHz, packs with a 4.5-inch IPS screen resolution QHD display.
This phone Sports with 512MB of RAM, 4GB of ROM and equipped with 3 megapixel front facing camera and 5 megapixel rear facing camera, support for 480P (640 x 480) video capture, and comes with a 1900 mA battery capaity and a 3000 mAh battery capacity (yess, this phone packs with two batterys).  The 100% Internet Phone has body size of 133.5 x 67 x 9.9mm, and support of gravity, light, distance and acceleration sensors, running Android 4.0 operating system.
As we mentinon above, this "100% Internet Phone is a cooperation with Baidu, so this phone is also equipped with Baidu Cloud services, built-in full range of Baidu Cloud applications, including intelligent box to search, cloud storage, applications as well as intimate local function of many cloud applications and many other cloud apps and preloaded with Sina and Tencent microblogging apps.