Xiaomi phone sold of 7.12 million units in 2012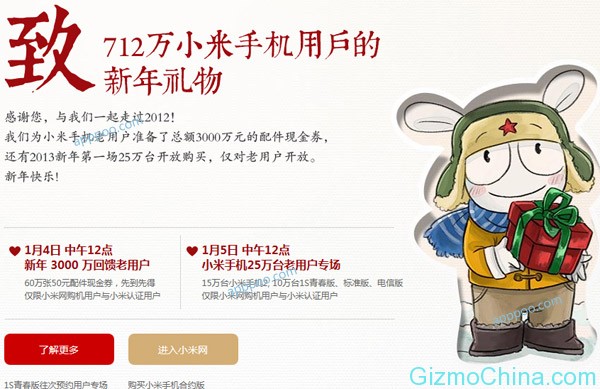 Co-Counder of Xiaomi Vice President, Liwan Jiang has been post in his microblogging to spit "mantra" : In the 2012 Xiaomi phone sold 7.12 million units, the sound is nice.



This ammount of number is expected since Xiaomi smartphone is bought bu cosumer during Christmas as a Christmas gift. And Xiaomi also offers the voucer for the buyers. On January 4th, Xiaomi will offers 600.000 units with 50 yuan for accessories cash vouchers will be issued.
While On January 5th, Xiaomi will preparing the smartphone for 250,000 unit for pre-orders, While Xiaomi.net offering  15 million units of Xiaomi phone for authenticated users. There is 100,000 units Xiaomi 1S youth version and Standard Edition.