Huawei MediaQ M310, Android multimedia device with quad-core chipset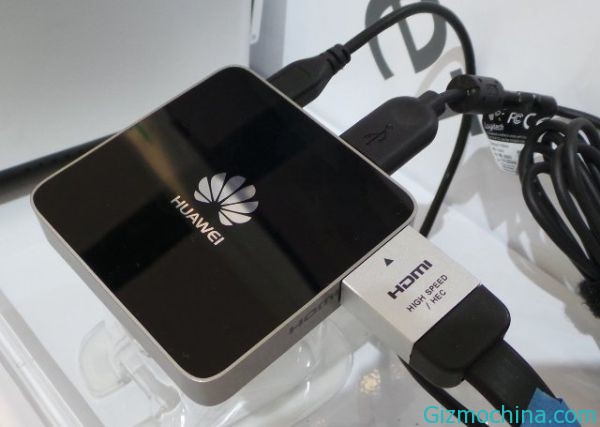 Huawei is not only producing smartphone and mobile phone, but now they ready to introducing their new products, is called Huawei MediaQ M310.

The new Huawei MediaQ M310 is a set-top-box device, which running with Android operating system and can be used as a smart TV box. The interesting point is this device is powered by Quad-core ARM-based chipset.
The new Huawei MediaQ M310 is powered by HiSilicon K3V3 ARM Cortex-A9 quad-core chipset, sports with 1GB of RAM, and 4GB of storage. If you want to upgrade the storage capacity you can add a microSD card slot for extra storage.
This device is packed with HDMI input and output, two ports of USB 2.0, 3.5mm audio jack, and Vivante GC4000 GPU. This device also support for WiFi 802.11n and Bluetooth 4.0.
While this device is running Android OS but Huawei has been equipped their own interface for user, and the important thing is, this device is not a Google TV box, which means you should be able running most Android aplications and also optimized for Google TV platform.