Kai Excursion T1, Android smartphone packs with mini projector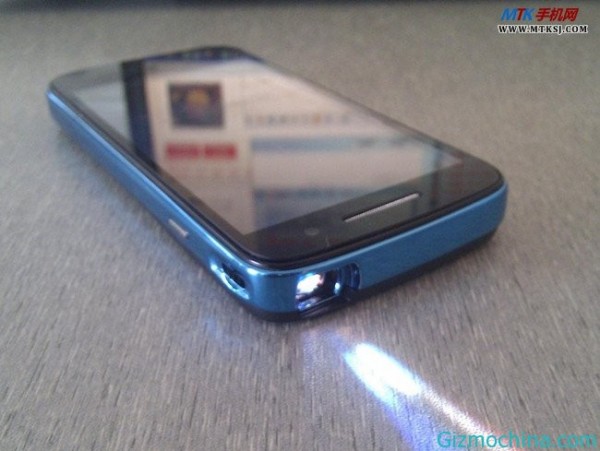 Kai Excursion T1 is the future Android phone since packs with mini projector inside, so you can displaying the content of your phone using the projector and watch for your whole family. This phone has already available on the market since last year, and we've comparing this phone with samsung Galaxy Beam

This phone is powered by MT6577 dual-core 1,2Ghz processor, packs with 4.5-inch sceen size IPS screen wich has 960 x 540 pixel display, sports with 1GB of RAM and 4GB ROM and there is three optional storage 8GB,16GB amd 32GB.
There is 3 megapixel front-facing camera and 8 megapixel rear facing camera which support for autofocus and 720p video recording and running Android 4.0 operating systems, the dimension is small enough since this phone is equipped with 18 lumens, 0.24-inch DMD DLP technology projector which has 640X480 rsolution, the dimension is 135.3X66X12.3mm, this phone also support for gravity sensor, proximity sensor, light sensor. This phone is offers only $160 USD prince tag.
Here is the video demo of Kai Excursion T1 projector smartphone: