Dachui C2 Android smartphone with NFC and OTG supported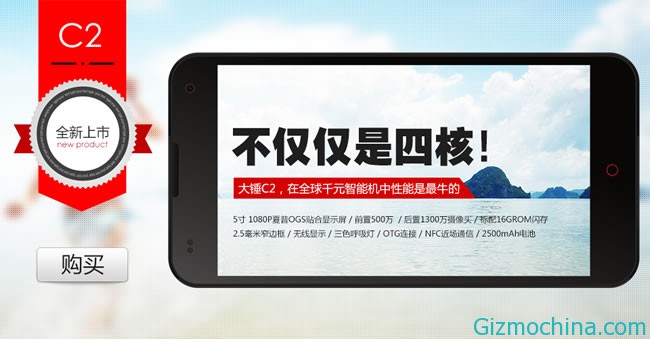 Dachui is one of Chinese smartphone manufacturer which already release the Dachui 1S and Dachui C1 Android smartphone, is now they ready to release the new Dachui C2 Android smartphone that offers a nice high-end features, the phone is Dachui C2.

The new Dachui C2 is offers with a high-end features such as NFC technology, as we all know that the NFC (stand for Near Field Communciation) is the term of mobile electronic communication that can be used for mobile trasaction or mobile payment. The phone is also packs with OTG (USB On The Go) so the user can used this device to transfer data file through USB port and can read the USB devices.  According to the news, the new Dachui C2 will be released on the market on September.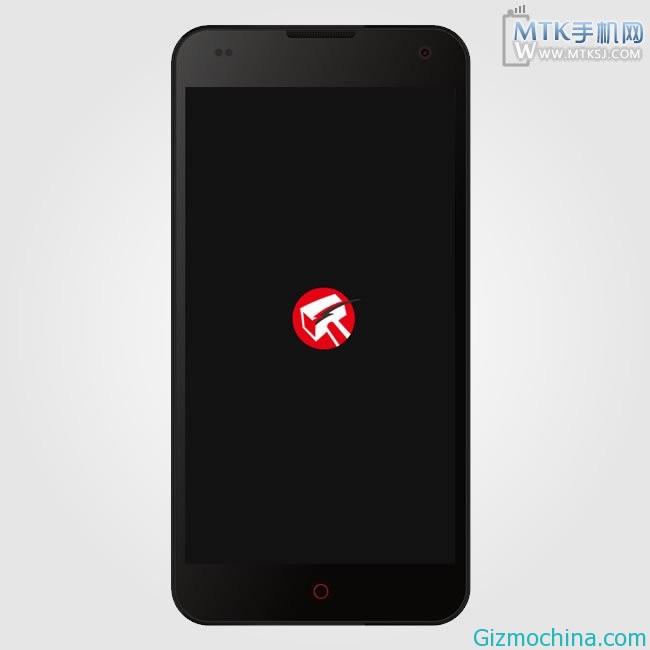 The Dachui C2 has 141 x 71 x 9.5 mm body dimension, with a full black and all white two versions, and weighs about 158g. From the release of the publicity plan view, this phone has 1S-style approach, has basic candybar design, but the C2 is more rounded and has HOME key features, silhouetted against the red button on a black body sufficiently striking.
Configuration and functionality, The Dachui C2 is packs with a 5-inch IPS screen resolution of 1080P level, using the OGS full lamination technique. The same processor and 1S that using MT6589T quad-core, with 1GB of RAM and 16GB of intenal storageand the ability to support the memory expansion. Additionally C2 has a 5 megapixel HD front-facing camera and 13 million pixels with F2.2 aperture main camera with dual fill light, the battery capacity of 2500 mAh, and running Android 4.2.1. Jelly Bean oeprating system.
The most interesting things is is the Dachui C2 also supports NFC and OTG, the other like a gyroscope, electronic compass and other sensors are commonly used equipment, functions more complete. The latest news from the official shows that this phone will be officially released in September, so you can check and order this amwesome phone through our partner site.