Philips W8568, yet another flip Android phone for Chinese market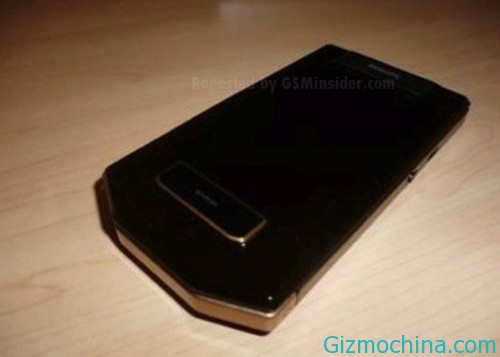 Philips has alaready release the Philips W9588 Android smartphone for Chinese market, is now they ready to release another variant through Philips W8568 Android flipped phone.

Based on previous information leaked from one of Weibo users in China, Philips W8568 has a different design to the previous Philips W9588. Philips W8568 has a square corner while Philips W9588 has a rounded corner design.
Unlike the Philips W9588, the Philips W8568 has only packs with one of 4-inch screen with a resolution of 960 × 540 on the inside. The phones based on Android 4.2.1 Jelly Bean Android 4.2.1 is fully supported by quad-core processor MediaTek MT6589 1.2GHz processor, 512MB of RAM and 8 megapixel main camera.
Not only that, Philips W8568 also comes with other features that include  Bluetooth, MicroUSB, MicroSD slot, 3.5mm audio jack and more.
Unfortunately, Philips W8568 is heading into the Chinese market only and not for the international market.