Lewa release new interface in OS 5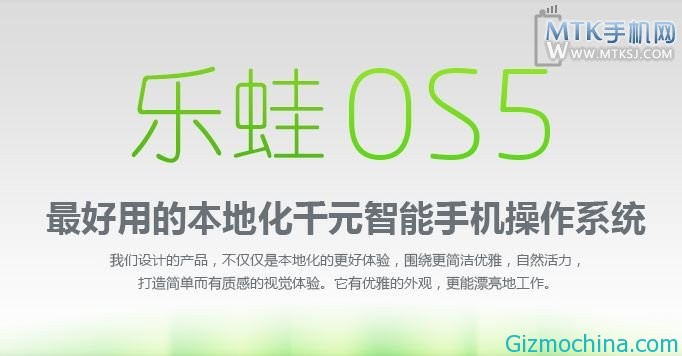 For a while now Lewa OS user has get exceeded to 500 million user, those user number is get in only two years since Lewa OS has impressive and has always give the good supports.

Lewa OS has been updated, and the new Lewa OS 5 is officially released today, bringing a fresh interface and more features aspects of the upgrade, the upgrade is available for TCL S950 and ZTE V987 phones, the new version can be downloaded to the respective ROM , joined the 5.0 desktop version, contacts / calls, messages, and other common controls and setting the core modules.
New appearance of Lewa OS5 adopted on behalf of the natural vitality of the green as the main color, with other colors, highlighting the simplicity and elegance. New OS using "trim Rounded Rectangle" icon design, has better distinctiveness icon is no longer just a simple message reminding the upper right corner tips, the whole dynamic icon will also show a shining effect, imagine when the weather icon there will be sun, rain or bad weather, rain, etc. to remind the following lightning, while interesting and more understandable. Additionally Lewa OS5 have multiple sets of selectable system icons, desktop icons also support fast moving to the other screen.
The new lock screen has also changed, not just lock the screen, Lewa OS5 lock screen with more information to display, you can directly view the current date and time, including the Chinese, the weather directly demonstrated, waves to unlock even more interesting, the same have OS4 lock screen music features.
Must say that Lewa OS5 join an innovative aerial view screen by pressing the HOME key and swipe the screen to bring up the interface in addition to the running program to manage switching, but also focused on a key clean-up, multi-tasking switching, traffic monitoring, alarm and power-saving mode, and a key scan function, the phone status with a glance understanding.
In addition to desktop look better and more themes, Lewa OS5 on common calls, text messages and contacts and other functions are also improved. Enhanced dual card dual standby experience with classic and speed modes; Surnames functions still exist, there are more upgrades, such as the name and the system will match the name or surname with colorful display of avatars, contact easier to find with the same name people; Contacts address book, call history and other information such as joined together. Others, such as security cameras, gallery, etc. are also varying degrees of improvement.
The published information shows, music frog OS5 improvement is still very large, more beautiful, emphasizing ease of use, has two models available for download a new version of the OS are beta, post numerous MTK phone will be Lewa OS5 support.