Xiaomi release the new mobile power accesories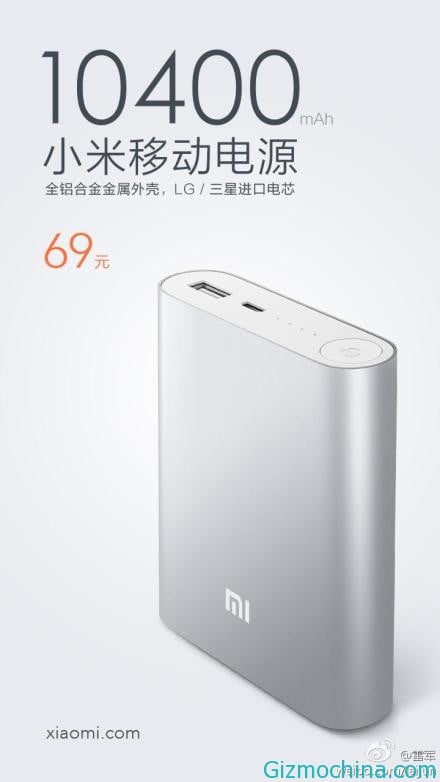 If you're thinking that the Xiaoi is only offers a smartphone, ypu're totally wrong, because Xiaomi is also offers another device such as Xiaomi Box TV. And now they also introducing the Mobile Power accesories.

In some country this accesories is called a power bank, and Xiaomi has officially release the new 10400 mAh mobile power that has aluminum enclosure so this look stylish and elegant to bring with you when you're lacks of power.
This accesories is offers with 69 yuan or around $11,5 USD price tag