Lenovo ThinkVision 28, the first 4K monitor wit 28 inch screen size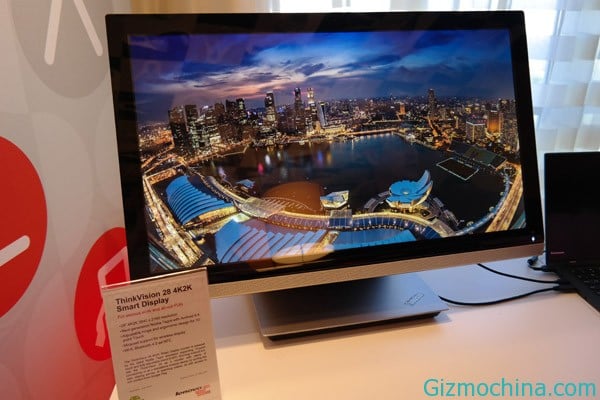 Lenovo is already introducing their new screen display at Consumer Eelctronic Show (CES) 2014, one of the new display monitor is Lenovo ThinkVision 28.

As you can guess from it's name, the Display Monitor has 28 inch screen sizeand support for 10-point touch screen which also has 4K resolution or equal with 3840 x 2160 pixel resolution.
This monitor is support for Android 4.4 KitKat and has NVidia Tegra chipset. This monitor has DsiplayPort, Ethernet, HDMI Port, two of speaker, two microphone with noice canceling feature and two mega pixel front facing camera.
The new Lenovo ThinkVision 28 will be offered with $1199 USD price tag per unit.