The new Exynos 5422 yet another eight-core processor from Samsung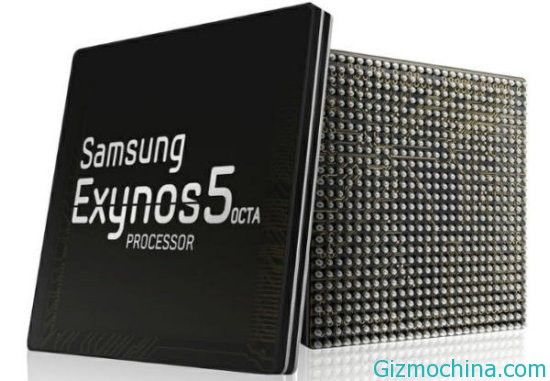 Almost all industry professionals are aware of the next generation of Samsung Galaxy S5 smartphone, this is the upcoming smartphone that ready to release by Samsung, but specifically for this model is how to sell also say is not accurate.

Shortly before this time there is media exposure of the S5 will be introduced for each of the 18 regions and operators of small models, such as prior exposure G900S, still today say G900H. An the AnTuTu Benchmark test is showing the phone's detail, the Samsung Galaxy S5 will be powered by new eight-core processor, Exynos 5422.
The rumor says that the new Samsung Galaxy S5 will be available in two model, the regular model which covered by plastic material body and the high-end version that covered with metal body and the another difference is in the processors and the screen resolution.
While the standar version will be packs with 1080P screen resolution and powered by Samsung Exynos eight-core processor, And the high-end versionis packs with 1440p display and  powered by Qualcomm Snapdragon 800 processor.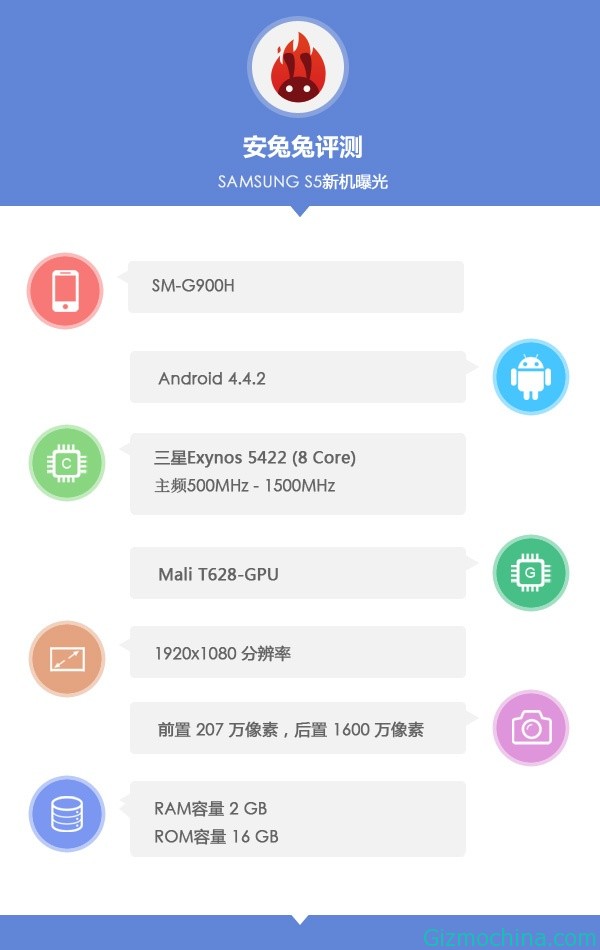 According to information received this G900H is aimed primarily at the European market, the hardware configuration using the Samsung Exynos 5422 processor clocked at a maximum 1.5GHz, integrated Mali-T628 GPU. Screen resolution of 1920×1080, the camera is 2 megapixel and 16 megapixel for main camera, also equipped with 2GB RAM + 16 GB ROM, using the latest Android 4.4.2 KitKat operating system.
We don't know much about Samsung Exynos 5422 processor, but it's predecessor the Samsung Exynos 5420 (Samsung SM-N900) is very famous. Samsung Exynos 5420 processor running at 2.0GHz clock-speed, based on 28nm HKGM chipset, based on ARM big.LITTLE architecture integrates four core Cortex-A15 architecture and four Cortex-A7 core architecture, we can use Cortex-A15 processor performance to bear the heavy work load, and Cortex-A7 can most effectively deal with some everyday applications.
Samsung Exynos 5422 should be an upgrade of the original Samsung Exynos 5420 butwe don't have any information about the changelog. While for now, we can see the AnTuTu Becnhmark result that appear with 35,445 score points, with a total score of 34242 similar exynos 5420. But if you look closely will find the Samsung Exynos 5422 data I/O, RAM speed, android virtual machine scored significantly lower, which proves the chip is still in the process of project commissioning.