MediaTek will showing the new 64-bit octa core chipset at MWC 2014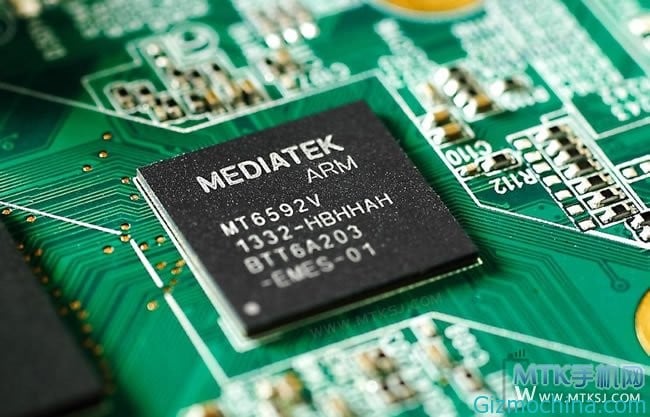 Mobile World Congress (MWC) 2014 will be opening at Barcelona on February 24th, MediaTek is also heading to barcelona to show their new products. In addition to the published MT6595 eight-core LTE SOC, MTK will be released the first 64-bit support for LTE networks smartphone system-on-chip (SOC), MediaTek declared officially enter 64 markets and ready to compete with Qualcomm.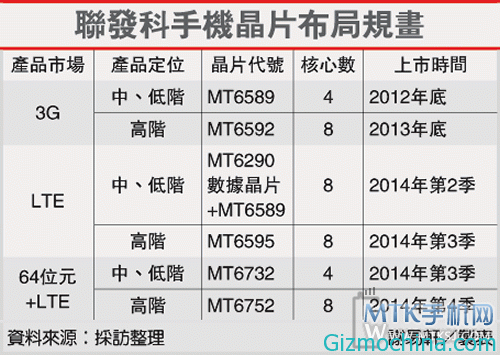 While for now, there is no detaile information about the new MediaTek processor but the upcoming processor is targeting for "low-end market", but also through MediaTek latest product roadmap shows that they ready to released 64 LTE SOC that is previously There are a small number of messages MT6532.
While the MT6732 will use 4-core design, not only support 64-bit computing, but supporting for TD/FDD-LTE 4G network, backward compatible with 3G/2G network, apparently MediaTek low-end market is another masterpiece.
MT6732 will use a higher EER ARM Cortex-A53 architecture, lower power play with better performance is a feature of MTK products have been integrated 4 A53 cores, speeds up to 1.5GHz, supporting 13 megapixel camera, 1080P video playback.
In addition to MT6732, otherwise the built-in 8 A53 core MT6752, MT6732 higher than the previous specification, is currently the highest MediaTek's model of a product, and the MT6595 will be positioned as high-end market.
MT6752 has 1.7GHz clock-speed, supports for 16 megapixel camera, 1080P screen/video codec, etc., also supports multiple network modes, including LTE.
After MT6752 release, will be listed in mass production in the third quarter of this year, the time to market with LTE end eight-core MT6595 time should be close, but high-end positioning of the MT6752 will be listed in this year's Q4.
Prior to this, MediaTek will launch integration MT6290, MT6589 LTE MODEM's eight-core version, allowing customers to quickly enter the 4G era, the fastest production listed in the following quarter.
With the rapid rise of the 3G era, MediaTek pace faster and faster, tight old rival Qualcomm, which recently launched a low-end 64 410 Xiaolong chip, want to dig through the low-cost MediaTek partners purpose is self-evident , the MediaTek faster time to market schedule, is a powerful counterattack against Qualcomm, 4G, and I believe in the 64-bit processor, MediaTek will still bring an unexpected surprise!