Huawei P7 leaked with eight-core processor and 5.9mm body thickness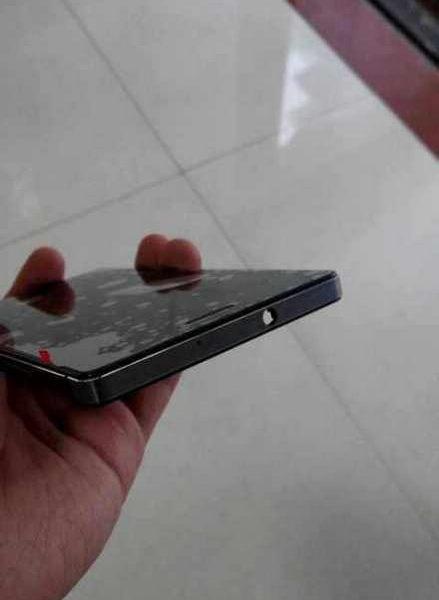 Huawei is ready to release the Ascend P7, and now we have leaked information about those smartphone before the phone is officially release.

According to the leaked informationg that spread through microblogging account, the upcoming Huawei Ascend P7 will sports with eight-core Kirin 920 processor, and has 5.9mm body thickness, the phone will be released officially in Paris on May 7th this year.
Camera Exposure
Huawei Ascend P7 will has 8 megapixel front facing camera and 13 megapixel rear camera, the camera will use Sony's sensor. Among them,the front facing caemra is uses IMX179, while Huawei P7 of the main lens used Sony 13 megapixel MX214 sensor, which uses of Sony's latest lense with the back-illuminated technology, allegedly in low light capability, power and speed camera has outstanding performance.
It is reported that Sony MX214 sensor has 1/3.06 inches sensitive area, also uses a pixel pitch of 1.12μm, but through the unique processing technology, so that a single pixel imaging to 1.4μm standard line makes possible to get a better picture effect. Prior to this, OPPO Find 7 has also uses this camera.
Eight-core processors
Huawei P7 screenshot also equipped with 5-inch touch screen with  1080p resolution, and also uses a JDI display panel and touch screen models used for the ClearPad 3250, allegedly incell touch second generation technology, not only than the first-generation In-Cell technology is more reliable and faster reaction speed.
According to the recent information, the phone is has 1.8GHz Kirin 920 eight-core processor, which use Cortex A15 architecture, integrated ARM-Mail-T628 GPU, has a dual-channel DDR3 memory, and the integration of Huawei's own LTE modem.
Huawei P7 seems uses DDR2 memory, with a 16GB Toshiba flash memory, support for memory expansion and running Android 4.4.2 KitKat operating system. In addition, Huawei P7 also adds NFC near field communication capabilities, and powered by 2700 mAh battery capacity.
The body thickness is only 5.9mm
Huawei P7 is also rumored to be using double-sided glass design and appearance of the metal frame of the machine using unibody design pursuit of "ultimate design" ideas. According to information, the upcoming Huawei Ascend P7 will has 5.9mm body thickness, although not break the world record, but compared to the past can be significantly improved in the case of the function, also has such a thin and the phone is very comfortable to hold.
It is reported that Huawei P7 will be officially released on May 7 in Paris, priced at around 2,688 yuan or around $431 USD, will be available in four color options. There is a leaked information that the Huawei Ascend P7 is get more than 40,000 score point on benchmark test.