Targeting the middle-aged and the elderly, the Yepen V40W hits the market
It's become hard to connect with our love ones, especially the elderly, in these fast-paced times. To meet the need to help us reconnect with the elderly, Yepen released a smartphone aimed at middle and old-aged users, the Yepen V40W which only costs 398 RMB (63.78 USD).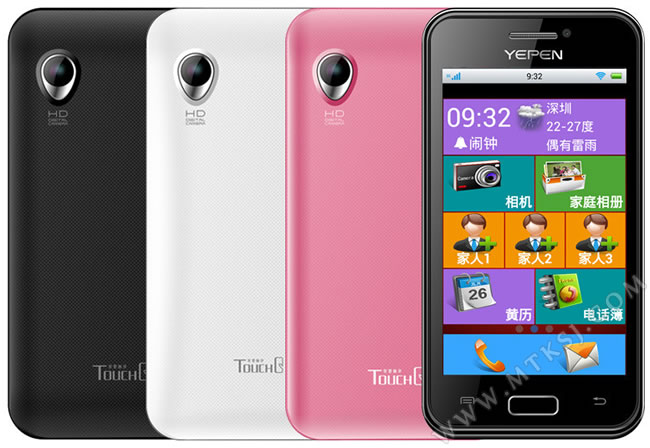 The Yepen V40W has a 4-inch WVGA resolution display screen and touch screen. It has a width of 10mm which makes it easier to carry around. It has a Home button on the bottom and two touch keys. It also has a loudspeaker to avoid making calls where the volume is too low.
The V40W also runs on the Android 4.1 OS with adjustments made to make the phone suitable for the elderly.  For example, the SOS function can be used to ask for help at anytime. It also supports voice messaging.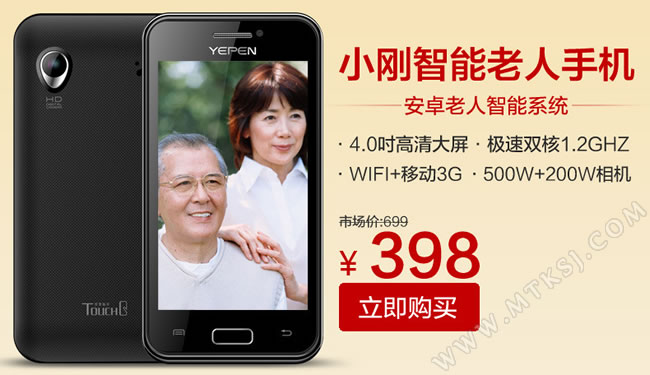 The V40W uses an MTK double-core chipset with a main frequency of 1.2GHz and has 512M RAM and 4G ROM. It also has a dual-camera (the main camera has 5mP) and runs on a 1400mhA battery and supports TD-SCDMA+GSM dual-SIM.
Currently, the V40W is being sold at official flagship stores as well as online shops like JD.