LG has officially release LG G Pad 7.0, 8.0, and 10.1 tablet device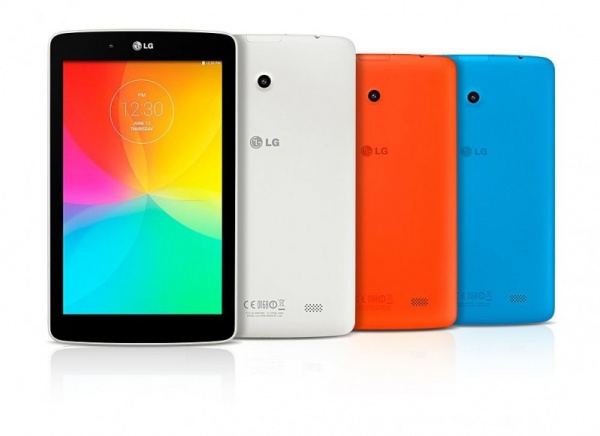 Today Samsung has officially launching their new falgship tablet, Galaxy S Android tablet device. But LG is also release their new tablet lineup LG G Pad 7.0, 8.0, and 10.1.

This new LG tablet is targeting for high-end market, but this device is offers with very affordable price to reduce the gap between low-end device to high-end device.



LG has announced the LG G Pad 7.0, 8.0 and 10.1, as we can guest from it's name, the LG G Pad will comes in three different screen size, 7 inch, 8 inch and 10.1 inch screen display
LG said, the G Pad 7.0 will officially begin shipping later this week, followed by 8.0 inches and 10.1-inch versions of the G Pad will also keep up in the coming weeks.
The three G Pad tablet is offers with very affordable price but packs with a nice performance, both tablet is equipped with 1,2Ghz quad-core processor, 1GB of RAM and IPS HD display, this tablet is also comes with ergonomics design since has rounded corner design.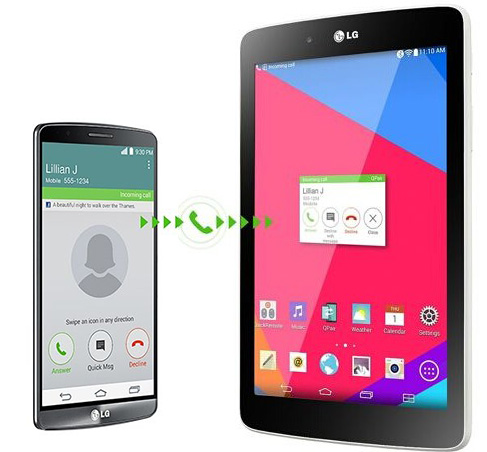 The different between those tablet is the screen size and battery capacity. The LG G Pad 7.0 is made as entertainment device, providing more portability aspects, and the LG G Pad 8.0 is offers with nice multimedia experience with smoot multitasking processor. While the LG G pad 10.1 is comes with larger 8000 mAh baterry capacity, so the user have no need to worry about battery life problems.
In addition, LG G Pad 7.0, 8.0 and 10.1 were built a lot of LG's core technology and unique software, such QPair 2.0, Knock On, Knock Code, Dual Window and Q Slide, etc., this tablet is also comes with nice user interface that looks clean, neat, simple, easy to operate, and most have been a flat interface.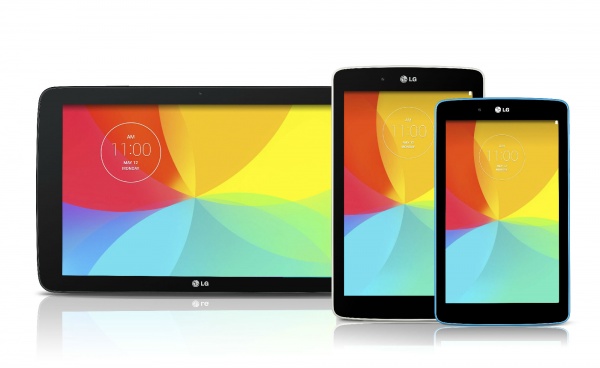 Here are the main specifications:
GPad 7.0:
Display: 7.0 inches IPS (1280 × 800 WXGA)
Chipset: 1.2GHz quad-core
Memory: 1GB RAM
Flash Memory: 8GB eMMC (microSD slot)
Camera: 3 megapixel rear / front 1.3 million pixels
Battery: 4000mAH
Dimensions: 189.3 x 113.8 x10.1mm
Weight: 293g
Connection: Wi-Fi wireless networks
Color: black, white, orange, blue
Other: QPair 2.0, Smart Keyboard, Knock CodeTM
GPad 8.0:
Display: 8.0 inches IPS (1280 × 800 WXGA)
Chipset: 1.2GHz quad-core
Memory: 1GB RAM
Flash Memory: 8GB eMMC (microSD slot)
Camera: 5 megapixel rear / front 1.3 million pixels
Battery: 4200mAH
Dimensions: 210.8 x 124.2 x9.9mm
Weight: 342g
Connection: Wi-Fi wireless networks
Color: black, white, orange, blue
Other: QPair 2.0, Smart Keyboard, Knock CodeTM
GPad 10.1:
Display: 10.1 inches IPS (1280 × 800 WXGA)
Chipset: 1.2GHz quad-core
Memory: 1GB RAM
Flash Memory: 8GB eMMC (microSD slot)
Camera: 5 megapixel rear / front 1.3 million pixels
Battery: 8000mAH
Dimensions: 260.9 x 165.9 x8.9mm
Weight: 523g