New Xiaomi tablet launching date and price is exposure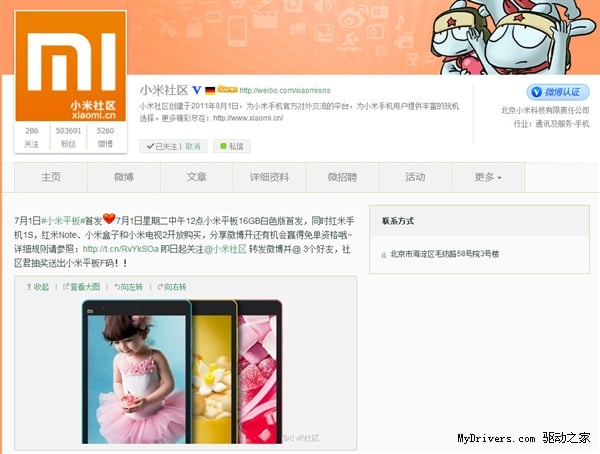 Bck on may 15th, Xiaomi has officially release their first Xiaomi tablet device, that's called as Xiaomi MiPad which is available in six color and earlier this month, the tablet is available for purchase.

Xiaomi MiPad tablet is packs with a 7,9 inch screen size with 2048 x 1536 resolution display, powered by NVIDIA's Tegra K1 quad-core 2.2GHz processor, built-in 2GB of RAM and available in 16/64GB internal storage, this tablet is also supports for up to 128GB micro SD card expansion.
The tablet is coupled with 5 megapixel front-facing camera and 8 megapixel rear-facing camera form Sony, and poweered by 6700 mAh battery capacity.
In addition to the tablet also supports 802.11ac specification, 2.4GHz/5GHz dual-band Wi-Fi and Bluetooth 4.0, running on Android 4.4.2 MIUI Pad version of the operating system.
Xiaomi is ready to sold this tablet on July 1st (it's next Tuesday), but the tablet is only available for 16GB version that offers with  1,499 yuan price, but the exact number of available is still unknown.