100 unit of Meizu MX3 is sold only 630 yuan today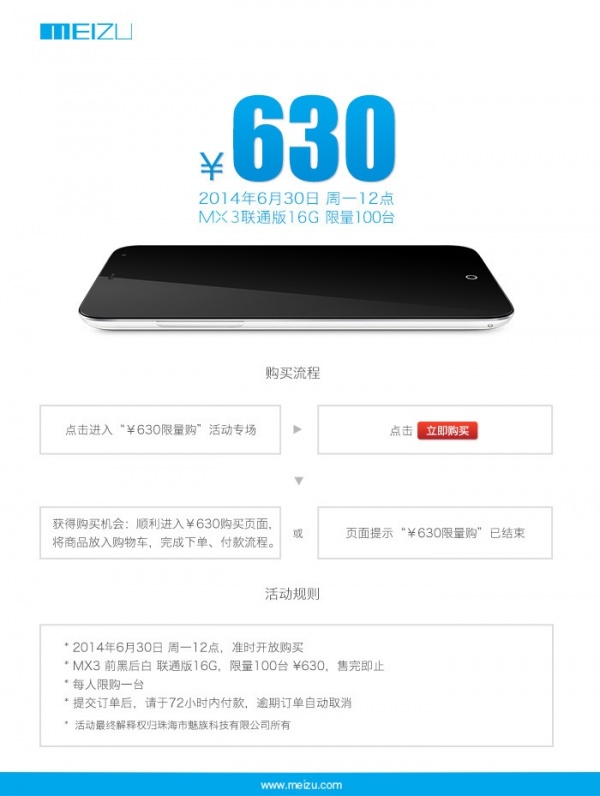 Meizu has been announce the special events, those event is called as "360 special events", that held on June 30th, on that event meizu has sold the Meizu MX3 16Gb version for only 630 yuan or around $101 USD.

While we are know that the Meizu MX3 16GB smartphone is offers with 1799 yuan or around $289 USD price tag. The discount rate no precedent. Suddenly Today is June 30th, and Meizu's "630 special events" will open on 12:00.
However, The number is very limited, only 100 units of Meizu MX3 is available, while supplies last, the time has come to test the character.
Here is the rules:
1. On Monday, June 30th at 12:00, the evet will open;
2. Meizu MX3 front black and white, Unicom version 16GB, limited edition of 100 sets of ¥ 630, while stocks last;
3. Each person may purchase one device;
4. After submitting the order, please make payment within 72 hours, overdue orders automatically canceled.