THL 2015 coming soon with MT6752 and fingerprint sensor?
2014 was a fruitful year for Chinese smartphone brands, among which THL 5000 gained great success. Now THL plans for a "mystery" event, it is said a new device THL 2015 will be launched. By now there is no clue from the company officials indicating that the successor of THL 5000 is coming. But, no kidding, there is no other THL phone that can lead a big event in March.
THL reveals nothing specific about the upcoming device. Just a starry background and the cryptic design.
Today we will provide more information about this THL 2015.
According to the internal information from Comebuy, this device will exceed the usual calm and reserved appearance feature. THL 2015 will use the metal frame, which will perfectly solve the little call problems, making the call much clearer. Comebuy's internal info also said this THL 2015  will support rear fingerprint to unlock,MTK6752, 64 Bit 2 + 16 configuration, and moreover, it will be a 5-inch screen smartphone. Here is also a picture: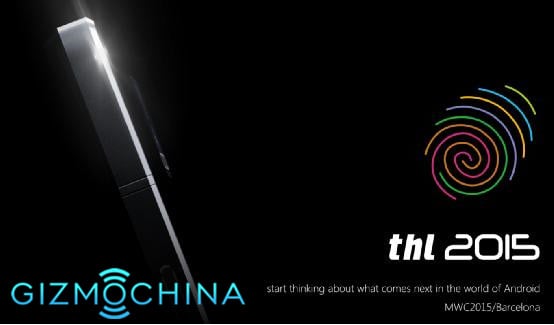 Of course, there are more expectations, such as the handling of camera, etc. THL has always been athletic and high-quality in design, so this time just let's expect if there will be more highlights and surprise with this THL 2015 in the handling of the camera and also the overall appearance.
Stay tuned to our website and even Comebuy for more updates on the upcoming THL 2015.
UPDATE:
The device is now available for pre-order! You can purchase the device for just $239.99.