Samsung Galaxy S6 and S6 Edge priced in China
On March 1st, Samsung announced its flagship smartphones, the Samsung Galaxy S6 and S6 Edge with much fan fare at MWC 2015. The company had later announced that both the devices will be available globally. Now, it looks like, we have just spotted the pricing of the two handsets, which should be released in China soon.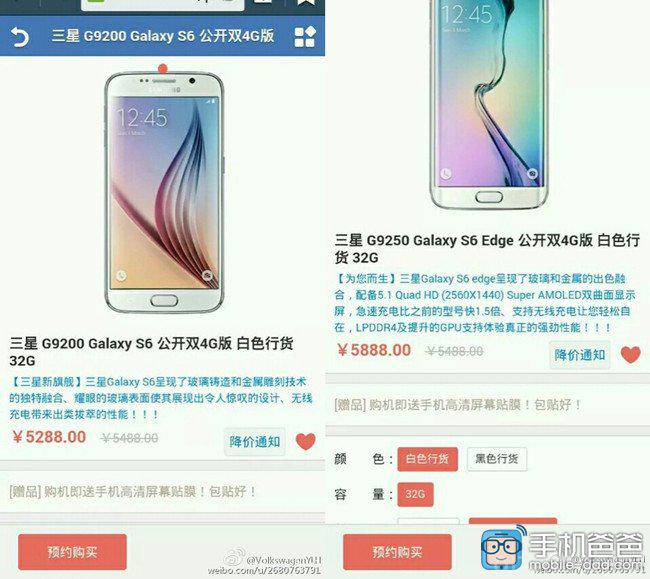 The device was just listed on JingDong (JD.com). The Samsung Galaxy S6 was priced at 5288 Yuan while the S6 Edge was much more costlier being priced at 5888 Yuan. Both the models have 32GB internal storage and support dual 4G networks.
Both the models are powered by the super fast yet power efficient Exynos 7420 processor. The processor is built on a 14nm process which makes it more advanced than any other mobile SoC currently available in the market. Even Qualcomm's latest Snapdragon 810 processor is built using a 20nm process. Other features are also top of the line. Both the models feature a 5.1-inch display with QHD resolution, however the Galaxy S6 edge has a special dual edge curved display which makes it a very unique offering. This is main reason why the phone is priced so much higher than the regular Galaxy S6.
The retail price is slightly on the higher side as compared to other international markets, so it will be interesting to see how these two Samsung flagships compete with popular phones in China like the Apple iPhone 6 and 6 Plus.