Huawei's Kirin 950 Chipset Will Support Cat. 10 LTE, So Will Snapdragon 820
Huawei's HiSilicon chip making division has come a long way in the past few years. From being a tiny chip manufacturer, the company now has big plans to compete with existing rivals such as Mediatek and Qualcomm. In this regard, the company seems to be taking big moves.
Qualcomm's Snapdragon 810 supported Cat. 9 LTE networks which was much better than the Cat. 7 and 6 bands supported by other rival chipsets. Huawei's Kirin 930 and 940 chipsets supported Cat. 6 and Cat. 7 band respectively, which meant it was slightly below Qualcomm's Snapdragon 810 in terms of connectivity.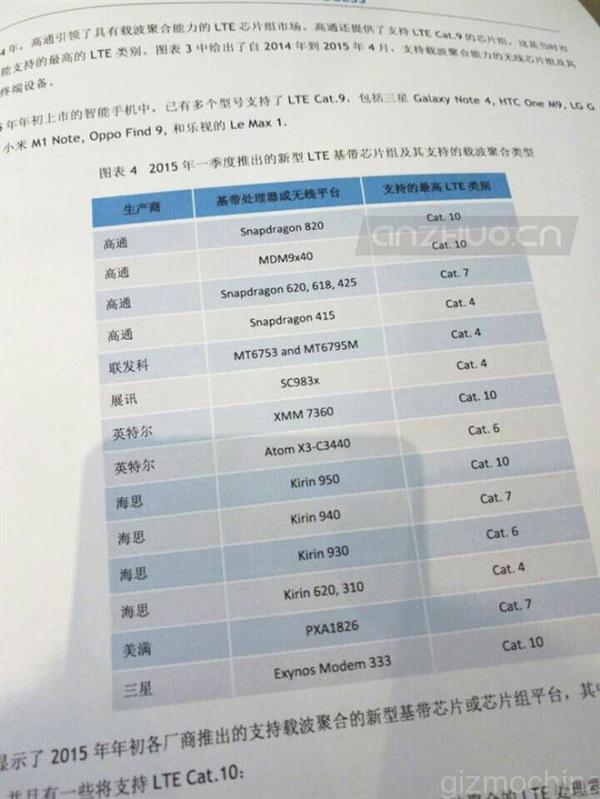 However, according to a report from China Mobile, it looks like Huawei's Hisilicon Kirin 950 chipset will support Cat. 10 LTE networks which will be much faster than Cat. 9. This will put Kirin chipsets at par with Qualcomm's Snapdragon series as even the Snapdragon 820 chip is expected to support this high speed network. Other chipsets which support Cat. 10 include Intel's XMM 7360 and Samsung's Exynos 333 modem.
We don't see a Mediatek chipset in the report which supports Cat. 10, but that doesn't rule out the possibility of a Mediatek chip supporting this high speed network band in the future.