Xiaomi Aluminum Bluetooth Speaker Unboxing: Amazing!
Xiaomi has been been known not only for its affordable yet great smartphones but also for a lot of different accessories. In addition, many of these accessories are actually independent gadgets and one of them is a super affordable aluminium Bluetooth speaker. I have just received it from the post office and wanted to share my first impressions.
Xiaomi Aluminum Bluetooth Speaker: UNBOXING
The device comes in a plain box and the contents include just the speaker itself and Chinese instruction manual.
Xiaomi Aluminum Bluetooth Speaker: DESIGN
There very first impressions you are going to get is how small the speaker is that you can carry it with two fingers. In addition, a high quality aluminum frame goes around the device but the front speaker grill and the back are made out of plastic.
On the right side you can find just a power on/off button, Bluetooth LED light and the micro USB charging port.
Other sides of the speaker are clean except the bottom part where you can find silicone pads, which prevent speaker from sliding. That is a little but neat feature that not every manufacturer understands as a must. I have reviewed a few Bluetooth speakers, which did not have these pads and it was a nightmare to use it. They kept sliding on the table when played at high volumes, so I could not leave them without taking care of. Otherwise, they would simply fall off the table because of low frequency sound.
Xiaomi Aluminum Bluetooth Speaker: FIRST IMPRESSIONS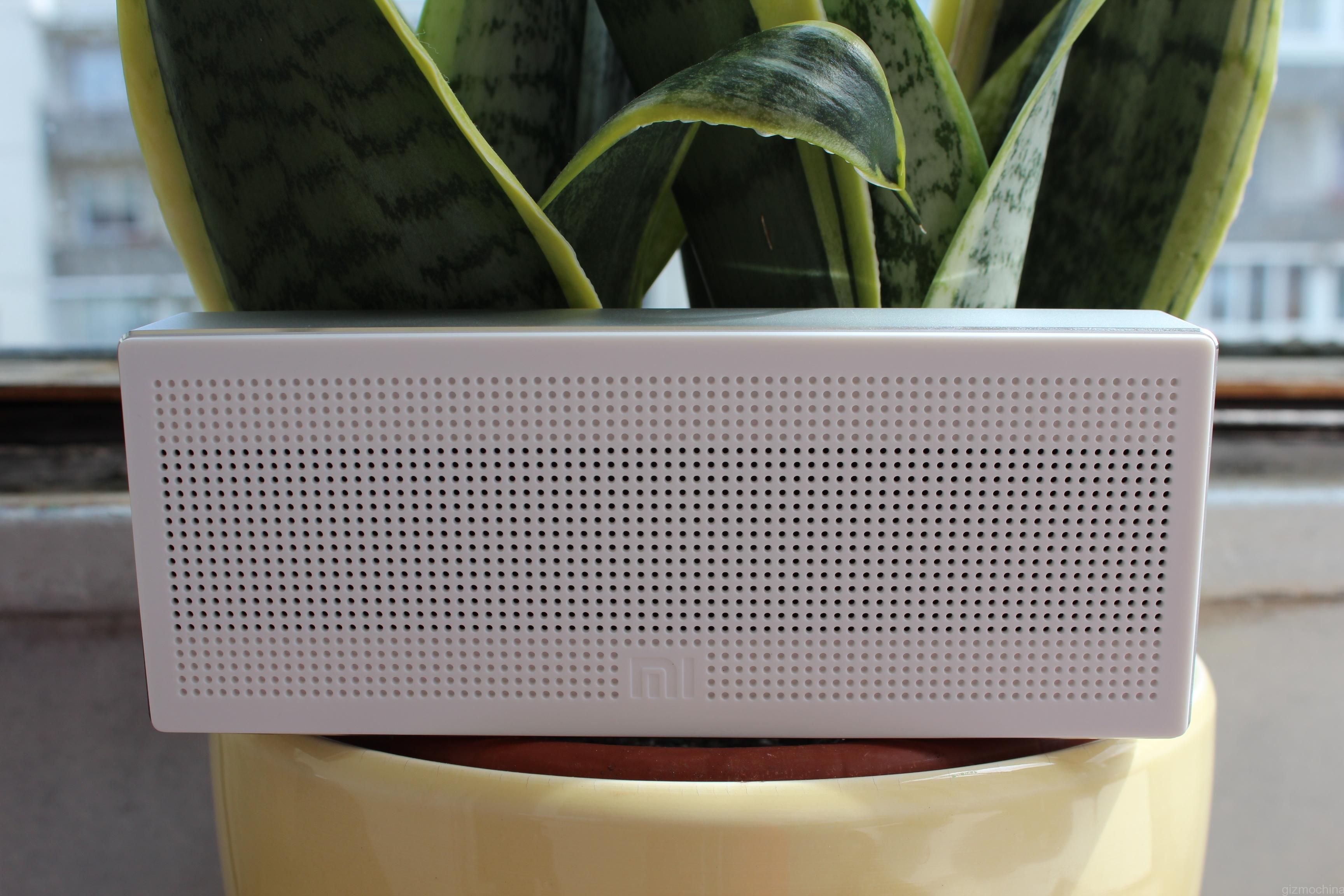 The first impressions are that Xiaomi Aluminum Bluetooth Speaker is very compact and it should be very convenient for travelling. You may even squeeze it to your pocket unless you wear skinny jeans.
What is more, the device seems to be very well-made and has a great choice of materials. A combo of aluminium and quality plastic makes this device a looker.
Also, I tested a sound quality and it seems that it has quite a lot to offer for a small footprint. The sound is clear and it is loud for such a compact speaker. However, I'm keeping the final judgment for a full review.
Finally, for the price of under $20, the Xiaomi Bluetooth Speaker is an absolute steal! Of course you may find some cheaper knock-offs but I doubt that you would get a great overall combo of build quality, materials used, sound quality and output. These are at least my first impressions. Stay tuned for a full review.