Qeexo, the Company Behind Huawei's Knuckle Sense, Will Revolutionize Our Touch Screen Experience
Back in May, when Huawei announced its flagship of the year, the Huawei P8, the company showcased an innovative technology on its device, called as Knuckle Sense. The feature allowed users to interact with their touchscreens in a new language, your knuckle. This opened up new functions to the user, which aimed to improve the overall touch screen experience. Today, we take a look at the company behind this tech, Qeexo.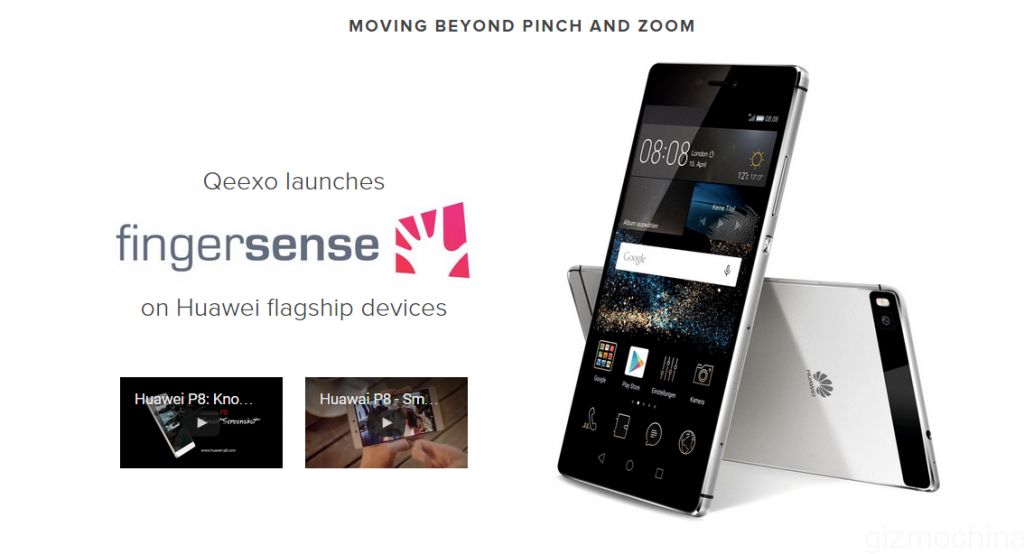 Qeexo is a Bay Area startup founded in 2012. The company developed the technology called FingerSense which Huawei then rebranded as Knuckle Sense. This tech is currently being used in Huawei's P8 and Honor 7 flagships and we expect them to be available in future Huawei smartphones too. While Huawei branded it as Knuckle Sense, this technology can do much more.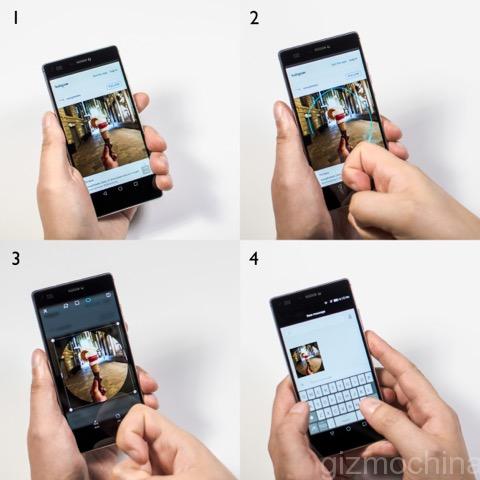 FingerSense relies on the ability to differentiate the vibrations created by different parts of your hand, namely — fingertip, nail and even knuckle. It can even differentiate between a finger and a stylus without the need for additional hardware. This helps FingerSense assign different functions for different types of input. For example, a simple "knuckle knock" can capture a screenshot. So, you don't have to remember any combination of buttons to accomplish this task. You can even assign "knuckle gestures" for launching an app or circle an area of interest with your knuckle to crop any portion of the screen. You can check out the video below to see how FingerSense works on a smartphone.
Since the launch of the first iPhone with pinch to zoom feature, we haven't seen much innovation when it comes to our interaction with touch screens. FingerSense aims to change that by putting different parts of our finger at work. Its like a right click option for your smartphone.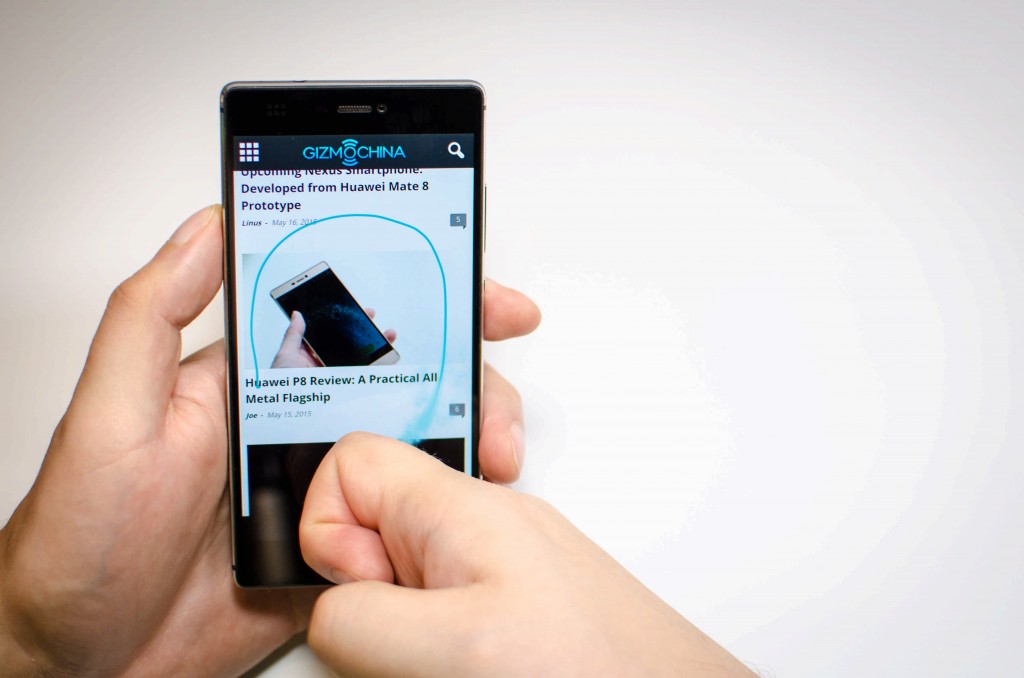 The company is really excited to spread this technology throughout the smartphone industry. And it won't be too hard to integrate FingerSense on other smartphones since this is a software only tech.
So, Huawei is just the start. Qeexo CEO, Sang Won Lee has confirmed that they are in talks with several other manufacturers.
We had the opportunity to ask a few questions about Qeexo and its future to CEO Sang Won Lee. You can check them out down below.
1. Is Huawei your first smartphone partner? 
Yes, and we have several other discussions underway that we'll share with you when we're able.
2. Why choose Huawei?
FingerSense is a flexible platform that adds a new level of innovation and advanced features to a mobile device — quickly and easily. Huawei is the #3 handset manufacturer in the world, with a global presence and a focus on delivering the most advanced features to their customers. Our partnership makes great sense for both companies, as FingerSense allowed Huawei to enhance the features of their new devices and we're excited to have such broad, global use of FingerSense in the market today. 
3. Any more established Chinese companies that you would like to partner with in the future? 
FingerSense is a flexible platform that integrates quickly and easily into any mobile platform – iOS, Android, Windows. We install at the mobile operating system level, so any handset manufacturer can integrate FingerSense to add full capabilities to their devices. We would be happy to work with other Chinese manufacturers and are talking with several companies. We can come back to you with details when we're able to discuss our new partners.
4. Even small scale Chinese smartphone makers have started using innovative tech before mainstream players, so will you be interested in partnering with such companies in the future?
Yes. We are interested in partnering with even small scale smartphone makers in China. Our mission is to empower people to interact with small devices in big ways and we plan to achieve this by supporting as many smartphone makers as we can and ultimately have our solutions to be available for all users, no mater which device they chose. 
5. Where do you think Qeexo will be in 5 years time? 
Our mission is to empower people to interact with small devices in big ways, which presents great opportunities for us in the future. We have a strong roadmap that, over the next five years, we expect will help establish us as one of the top mobile device software providers globally. We do this today by adding intelligence to device software that lets people use different parts of their fingers to accomplish tasks on the screen that were hard to do before – such as use a knuckle to lasso a part of the screen to capture and share, or open an app with just a tap on the screen with the knuckle or nail. Given the flexibility of our platform, ease of installation for device manufacturers, and vision for enhancing mobile device interaction, the next five years will be an exciting one for Qeexo. 
Would you like to see FingerSense on your next smartphone?